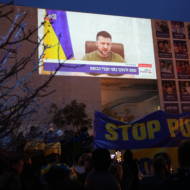 VIDEO: Israel Thwarts Cyber Attacks Targeting Ukrainian President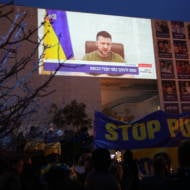 On Sunday evening, Ukrainian President Volodymyr Zelensky addressed the Israeli Parliament via Zoom. During the speech, Israel stopped a number of cyber attacks intended to disrupt Zelensky's address, i24 News reported.
Do You Love Israel? Make a Donation to Show Your Support!
Donate to vital charities that protect Israelis and help inspire millions around the world to support Israel too!
Now more than ever, Israel needs your help to fight – and win – the battle of public opinion.
Anti-Israel bias and boycotts are out of control. Israel's enemies effectively use social media to incite brutal terror against innocent Israeli civilians. Please help us fight back!
The post WATCH: Israel Thwarts Cyber Attacks Targeting Ukrainian President first appeared on United with Israel.
United with Israel