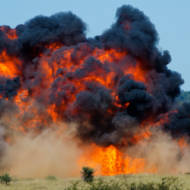 VIDEO: Hezbollah Arms Depot Blown to Bits in Lebanon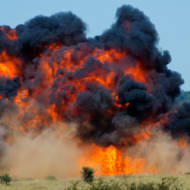 Security forces are blaming the explosion on a "technical error," which demolished an arms depot in the Hezbollah stronghold of Ain Qana in southern Lebanon.
A massive blast on Tuesday rocked a Hezbollah arms depot in Lebanon on Tuesday, according to a report by Reuters.
The incident arrives just weeks after huge explosions at the Beirut Port killed hundreds and injured thousands of others.
The clips below show the aftermath of the explosion on Tuesday, which occurred after the Lebanese army accused Israeli aircraft of operating in the area for hours.
Unconfirmed video from the site of the blast in Ayn al-Qana. #Lebanon pic.twitter.com/GGp9YTqyVQ

— Joe Truzman (@Jtruzmah) September 22, 2020
More unconfirmed video of the damage caused by an explosion in Ayn al-Qana a short time ago. #Lebanon pic.twitter.com/DnPh2ikzX2

— Joe Truzman (@Jtruzmah) September 22, 2020
JOIN US IN PLANTING FRUIT TREES IN THE LAND OF ISRAEL!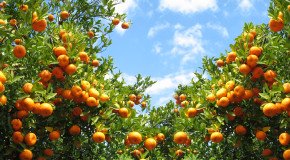 ISRAEL'S SUMMER PLANTING SEASON IS RIGHT NOW!

Make the Land of Israel even more beautiful and fruitful while helping Israeli farmers to recover from financial losses due to coronavirus and destructive Hamas arson fires.

"…for the Lord your God is bringing you into a good land… a land of wheat and barley, vines, figs and pomegranates, a land of olive oil and honey"
(Deuteronomy 8:7-8)


United with Israel