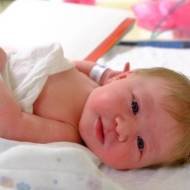 Israeli 'Lioness' Device Stops Premature Birth, Could Save Millions of Lives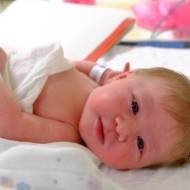 New Israeli device stops contractions that risk the lives of 15 million preterm infants each year.
By Yakir Benzion, United With Israel
Obstetrician Dr. David Shashar was confronted with the problem that 9% to 17% of all pregnancies are at risk for spontaneous preterm birth from a variety of factors, including twin pregnancies, women with a history of preterm birth, premature contractions, and cervical shortening, among others.
Many women have early contractions that can result in premature birth. Shashar found a revolutionary way to contain the contractions, drastically reducing the risk of premature birth.
Shashar's company PregnanTech developed the "Lioness," a disposable silicone device that eliminates cervical pressure and contractions that lead to preterm birth.
The Lioness is currently in a clinical safety study as a stepping stone to a larger proof-of-concept study slated for 2021.
"We believe Lioness has the potential to reduce the rate, morbidity and mortality of neonates worldwide, decrease hospitalization of pregnant women, and lessen the financial burden to healthcare systems and families from preterm birth," Shashar said.
"The device reduces the load on the cervix, inhibiting the biomechanical cascade that leads to preterm birth, in order to delay premature births by a number of weeks," Shasher said.
Lioness is inserted during the second trimester in a procedure that takes only a few minutes, by a physician in an outpatient setting, and is designed to be removed when the pregnancy reaches term. Babies born during 23-to-37 weeks of pregnancy are considered preterm.
Lioness also has a self-release mechanism in the event of active labor or strong contractions.
According to Dr. Shashar, premature birth is the most common, catastrophic, and costly problem in obstetrics. Every year, about 15 million preterm infants are born worldwide, which represents approximately 5% to 12% of all births in the developed countries, and up to 18% of births in underdeveloped countries. About one million of these newborns do not survive. Those that survive often suffer from disabilities that have a significant effect, not only on their own quality of life, but on that of their families.
The cost of preterm newborn care averages approximately 10 times that of caring for a full-term newborn.
"Delaying preterm birth by one week can reduce hospitalization costs by more than 25% and improve outcomes of newborns," Shashar noted.
Despite different treatments over the years, Shashar said the rates of preterm birth have not changed in decades, so that Lioness could revolutionize treatment and save lives.
HELP ISRAELIS BATTLE CORONA!
Donate to the Corona Emergency Relief Fund. Coronavirus has taken a huge toll on the people of Israel. The poor, elderly and ill are most vulnerable.

Israeli soldiers, security officers and medical care providers operate under great danger and risk to life.

Over 1 million Israelis are out of work. Many cannot make ends meet. We provide financial aid, food, medical supplies and more. Funds are distributed where needed most. The time to act is now!

United with Israel