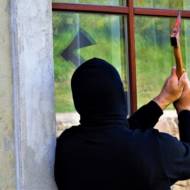 VIDEO: Ax-Wielding Attacker Thwarted at Ukrainian Synagogue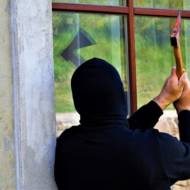 A potentially horrific attack on Jews was foiled by a brave guard who stopped an ax-swinging attacker.
Security footage from a harrowing attack in Ukraine surfaced on Tuesday, which showed an attacker waving an ax and wrestling with a guard at synagogue.
Times of Israel, which posted footage of the attack, reported that the man ran off and then "hurl[ed] feces at the building"
The rabbi and worshipers from the community were inside the synagogue at the time, the Times reported.
HELP ISRAELIS BATTLE CORONA!
Donate to the Corona Emergency Relief Fund. Coronavirus has taken a huge toll on the people of Israel. The poor, elderly and ill are most vulnerable.

Israeli soldiers, security officers and medical care providers operate under great danger and risk to life.

Over 1 million Israelis are out of work. Many cannot make ends meet. We provide financial aid, food, medical supplies and more. Funds are distributed where needed most. The time to act is now!

United with Israel