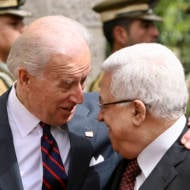 US Watchdog Accuses Biden Administration of 'Cover-Up of PA's Support for Terror'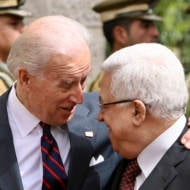 America First Legal, a conservative US legal group, is demanding an investigation into the Biden administration's "alleged cover up of official Palestinian support for terrorism."
By Terri Nir, United with Israel
America First Legal (AFL), an organization launched by former Trump adviser Stephen Miller that is "committed to turning the legal tables on the radical activist left," is accusing the Biden administration of hiding the Palestinian Authority's support for terrorism.
According to AFL, "the State Department's October 2020 report included facts demonstrating the Palestinian Authority and the PLO continue to finance and provide critical support for terrorism against Jews and Israelis.
"However, according to a published report sourced from State Department documents and interviews with Congressional staff, the Biden Administration allegedly covered up these facts, apparently to facilitate the transfer of hundreds of millions of taxpayer dollars to the Palestinians," the legal group charged, linking to a Washington Free Beacon report from early July.
"If State Department officials knowingly and willfully omitted or covered up material facts in this report, which is required by law, it could violate 18 U.S.C. 1001, the criminal statute prohibiting lying to Congress," AFL declared.
AFL board member and former acting attorney-general Matt Whitaker, who served as acting attorney-general for former president Donald Trump, said in a statement that "the Biden Administration's State Department appears to have taken the unprecedented step of expunging previously reported facts from its report to Congress and the American people.
"This same State Department knows that the PLO and the Palestinian Authority are funding terrorism and supporting terrorists.  But to facilitate the transfer of hundreds of millions of dollars, the truth has been made to disappear."
America First Legal is demanding an investigation.
PLANT FRUIT TREES IN ISRAEL BEFORE SABBATICAL BEGINS!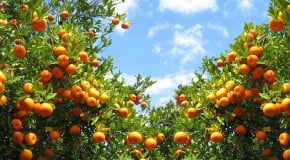 HELP ISRAELI FARMERS PLANT NOW – BEFORE SHMITA!

TIME RUNNING OUT to make the Land even more fruitful while helping Israeli farmers offset financial losses from Covid, Hamas arson fires and the upcoming Sabbatical year.

"…the seventh year shall be a complete rest for the Land…"

"…I will ordain My blessing for you…"
(Leviticus 25:4,21)
CLICK TO PLANT YOUR FRUIT TREES IN ISRAEL TODAY, BEFORE IT'S TOO LATE!
The post US Watchdog Accuses Biden Administration of 'Cover-Up of PA's Support for Terror' first appeared on United with Israel.
United with Israel