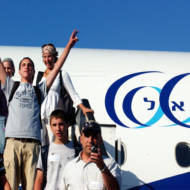 US Includes Israel in 'Do Not Travel' List, Despite Record Low Corona Infection Rate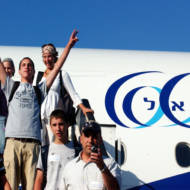 Despite infections in Israel dropping to record lows, the Centers for Disease Control and Prevention included the Jewish State in its list of 116 countries to avoid.
By Yakir Benzion, United With Israel
Israel has gotten the coronavirus pandemic under control owing to its highly successful vaccination program, but nevertheless, the U.S. State Department included the Jewish State on its list of countries Americans should avoid due to a "very high level of COVID-19," Times of Israel reported Thursday.
The State Department put over 116 countries, including Israel, on its "Level Four: Do Not Travel" advisory list due to what it called an "unprecedented" risk to the coronavirus.
However, the State Department was relying on the Centers for Disease Control and Prevention's (CDC) "existing epidemiological assessments," which appear to based on an out-of-date claim by the CDC that there was a "very high level" of coronavirus infection in Israel.
The mistake apparently was made by a CDC employee making the decision to lump the Hamas-controlled Gaza Strip and the Palestinian-administerd areas of Judea and Samaria together with Israel as a single entity. It is not known if and when the State Department will correct the error.
The State Department said earlier this week that 34 countries were on the "Do Not Travel" list, but the number shot up to 150 by Tuesday. However, the travel list is a recommendation only and there is no legal ban on Americans from traveling to Israel or other countries on the list.
Indeed, COVID-19 is very much under control in Israel, thanks to the unprecedented vaccination campaign using medicine provided by the American pharmaceutical giant Pfizer.
As of Friday morning, Israel's Health Ministry reported only 114 new infections in the past day, and the number of those sick and hospitalized has dropped dramatically in recent months.
Israel has so far vaccinated 54% of its population with the two vaccine shots required and is waiting for the FDA to approve the Pfizer vaccine for youth aged 12-15.
The current reality is that Israel has reopened its economy, and the country is returning to a new "normal." There are still some limitations, such as preventing full attendance at sports and entertainment events, but this week the Health Ministry even dropped the requirement for Israelis to wear masks while outside except when congregating, citing the success of the vaccination campaign.
In order to avoid mandatory quarantine, visitors and returning Israelis must show a valid vaccination certificate or proof that they were sick with the coronavirus and recovered – meaning they have Covid-19 antibodies in their system. Otherwise, visitors are obligated to self-isolate and then pass a negative test to ensure they are not infected.
Israel's low coronavirus numbers are hugely different from the high infection rates in the Palestinian-administered areas areas, where the PA had taken full responsibility for vaccinations but simply failed to negotiate contracts early enough with vaccine manufacturers.
Despite knowing they owned responsibility for coronavirus vaccinations, as Palestinians complained about their government's foot dragging, the PA and their anti-Israel supporters tried to deflect the criticism by blaming Israel for their lack of preparedness.
JOIN ISRAEL'S MASSIVE SPRING PLANTING OF FRUIT TREES!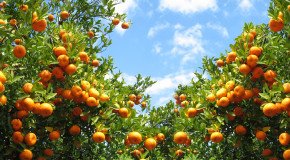 SPRING IS THE BEST TIME TO PLANT YOUR FRUIT TREES!

Make the Land of Israel even more beautiful and fruitful while helping Israeli farmers to recover from financial losses due to COVID-19 and devastating Hamas arson fires.

"…for the Lord your God is bringing you into a good land… a land of wheat and barley, vines, figs and pomegranates, a land of olive oil and honey"
(Deuteronomy 8:7-8)

The post US Includes Israel in 'Do Not Travel' List, Despite Record Low Corona Infection Rate first appeared on United with Israel.
United with Israel