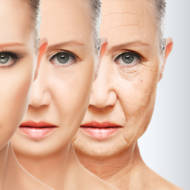 Good News Israel! Breakthrough Could Reverse Aging, Vaccines Protect Unvaccinated Children, and More!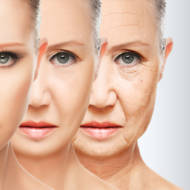 Ben-Gurion University scientist identifies genes involved in aging process; unvaccinated children of vaccinated parents far less likely to contract the coronavirus; Muslims and Jews save disabled woman; and much more!
By Michael Ordman
ISRAEL'S MEDICAL ACHIEVEMENTS
How to control aging
Ben-Gurion University scientist Dr Debra Toiber and her team have identified several genes involved in the aging process. Whereas SIRT6 helps repair DNA to promote healthy aging, other genes cause damage. Longevity can be extended, and damage reversed with targeted gene therapy and interventions.
https://in.bgu.ac.il/en/pages/news/genes_aging.aspx
.https://www.aging-us.com/article/202755
Vaccine even protects the unvaccinated
Unvaccinated children of Covid-19 vaccinated parents are far less likely to contract the virus. Researchers at Israel's Technion and health company Maccabi used data from 223 Israeli communities to show each 20% increase in parental vaccination halves the incidence of child infection.
https://www.timesofisrael.com/hope-for-herd-immunity-vaccines-shown-to-protect-israelis-who-dont-get-them/
https://www.medrxiv.org/content/10.1101/2021.03.26.21254394v2
Muslims and Jews save disabled woman
When a disabled woman suffered a heart attack at a care facility, three EMTs from United Hatzalah's Mevaseret region worked together to save her life. They included Murad Barhom – a Muslim Arab who has had a home in the Jewish Kibbutz of Kiryat Anavim for nearly 40 years.
https://www.israelnationalnews.com/News/News.aspx/299728
The hunger switch
Researchers at Israel's Weizmann Institute and the Hebrew University of Jerusalem, with UK colleagues, have found that melanocortin 4 (MC4) receptor is the master switch for hunger in the brain. It is normally "on" ("I feel full") until energy levels drop. Its discovery can help develop anti-obesity medications.
https://www.israelnationalnews.com/News/News.aspx/304339
Brain cancer treatment breakthrough
Researchers at Tel Aviv University have discovered a potential treatment for the aggressive brain cancer Glioblastoma. Over-secretion of the protein P-Selectin (SELP) boosts tumor growth. Inhibiting SELP slowed growth and stopped cancer cells migrating to the brain.
https://www.israel21c.org/cure-for-deadly-brain-cancer-may-be-on-its-way/
The impact of the microbiome on cancer
Israel's MyBiotics (see here previously) is to partner Hadasit – the technology transfer arm of Hadassah Medical Center, to identify gut microbiome-based cancer therapies. They will study up to 100 melanoma patients treated with PD-1/PD-L1 checkpoint inhibitor immunotherapies.
https://www.timesofisrael.com/mybiotics-hadassah-to-study-impact-of-microbiome-on-cancer-therapies/
Breakthrough cancer treatment device
Israel's IceCure already has US FDA approval for its cryogenic (freezing) treatment of cancer (reported here previously). The latest FDA Breakthrough Device designation, however, will speed up procedures regarding permits for IceCure's Prosense device to treat cancer patients.
https://www.timesofisrael.com/icecure-shares-up-as-tumor-freezing-tech-gets-fda-breakthrough-device-nod/
Home telemedicine system approved
Israel's MyHomeDoc has received US FDA approval to add to its EU and Israeli certifications. The device has 4 embedded sensors to analyze and report lung, heart, and bowel sounds, otoscopy for the ear, oximeter for pulse rate and saturation, thermometer, throat and skin camera test.
https://www.calcalistech.com/ctech/articles/0,7340,L-3903190,00.html
Speech therapy for special needs
Israel's Ampliospeech has developed a digital intervention platform for special education students. Originally addressing dyslexics, Amplio uses Artificial Intelligence (AI) and Natural Language Processing (NLP) to improve the speech-language capabilities of all children with special needs.
https://www.calcalistech.com/ctech/articles/0,7340,L-3903092,00.html
Heart surgery for Iraqi baby
Volunteers at the Shevet Achim aid organization brought baby Hena from the minority Yazidis of Iraq, for life-saving heart treatment at Israel's Sheba hospital. From a refugee camp in Iraq, Hena's father said, "We are grateful to the State of Israel for helping us in these difficult circumstances."
https://unitedwithisrael.org/yazidi-baby-from-iraq-brought-to-israel-for-life-saving-surgery/
World's kindest kidney donors
Israeli charity Matnat Chaim (Gift of Life) has facilitated 1,003 live kidney transplants since 2009 from altruistic donors – people who are not related to their recipients. Israel has the highest per capita rate of people donating kidneys to strangers. (See also here for previous news.)
https://www.israel21c.org/israel-tops-world-in-kidney-donations-to-strangers/
CLICK HERE FOR THIS WEEK'S GOOD NEWS FROM ISRAEL ARCHIVE
JOIN ISRAEL'S MASSIVE SPRING PLANTING OF FRUIT TREES!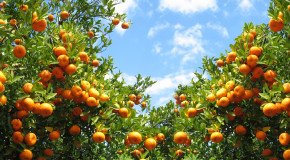 SPRING IS THE BEST TIME TO PLANT YOUR FRUIT TREES!

Make the Land of Israel even more beautiful and fruitful while helping Israeli farmers to recover from financial losses due to COVID-19 and devastating Hamas arson fires.

"…for the Lord your God is bringing you into a good land… a land of wheat and barley, vines, figs and pomegranates, a land of olive oil and honey"
(Deuteronomy 8:7-8)

The post Good News Israel! Breakthrough Could Reverse Aging, Vaccines Protect Unvaccinated Children, and More! first appeared on United with Israel.
United with Israel