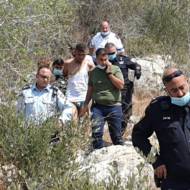 Terrorist Arrested after Failed Stabbing Attack in Samaria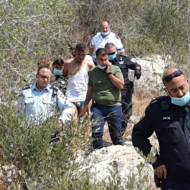 The assailant was treated by IDF medics for a leg injury. The IDF is searching for an accomplice.
By Aryeh Savir, TPS
An Arab terrorist on Sunday attempted to stab IDF soldiers securing the Ariel Junction at the entrance to the city in Samaria.
The terrorist failed in his attempt and fled the scene, after which the forces quickly launched a manhunt and captured him shortly afterwards.
No Israeli were injured in the incident.
The terrorist was shot in the leg during his capture. He was treated by IDF medics for his injury.
The IDF is still reportedly searching for an accomplice.
The Ariel Junction has been the site of previous Arab terror attacks.
In March 2019, terrorist Omar Abu Laila carried out a double attack. He stabbed to death 19-year-old IDF soldier Staff Sgt. Gal Keidan at the Ariel Junction, stole his weapon and fired at civilians, wounding Rabbi Ettinger, a 47-year-old father of 12. Ettinger died the following day.
Abu Laila then got into a car he had highjacked, drove to the Gitai Avishar Junction, and fired at Israelis at a bus station, wounding another IDF soldier.
Abu Laila was killed by Israeli Special Forces after a 60-hour manhunt.
JOIN US IN PLANTING FRUIT TREES IN THE LAND OF ISRAEL!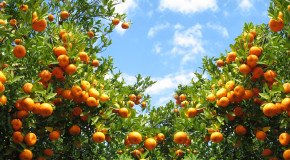 ISRAEL'S SUMMER PLANTING SEASON IS RIGHT NOW!

Make the Land of Israel even more beautiful and fruitful while helping Israeli farmers to recover from financial losses due to coronavirus and destructive Hamas arson fires.

"…for the Lord your God is bringing you into a good land… a land of wheat and barley, vines, figs and pomegranates, a land of olive oil and honey"
(Deuteronomy 8:7-8)


United with Israel