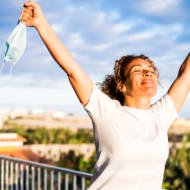 New Israeli Corona Treatment Brings Relief in 24-48 Hours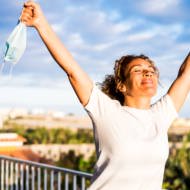 Israeli drug company says symptoms improved in 11 of 12 patients treated with the new immune-globulin therapy.
By Yakir Benzion, United With Israel
An Israeli drug company has announced the first positive results of its clinical study of a treatment for the coronavirus derived from the blood plasma of recovered patients, showing a more than 90 percent success rate, the company said Wednesday.
Based in the Rechovot science park just south of Tel Aviv, Kamada Pharmaceuticals reported that 11 of the 12 patients treated in their clinical trial improved.
The trial assessed the safety and effectiveness of Kamada's plasma-derived immune-globulin (IgG) treatment for coronavirus (COVID-19). Test subjects were hospitalized patients with coronavirus-related pneumonia who were not on respirators.
The 12 patients aged 34 to 69 received a single dose of four grams the IgG within five to 10 days of their initial symptoms.
Although the patient follow-up will continue for 84 days, to date, five of the 12 patients have completed 21-day post-treatment follow-up, two patients have completed 14-day post-treatment follow-up and the additional five patients have completed 7-day post-treatment follow-up.
Kamada reported that 11 of the 12 patients had improved symptoms within 24 to 48 hours of receiving the treatment. All 11 of those patients were subsequently discharged from the hospital after an average hospital stay of 4.5 days from receiving the injection.
The company reported that the medical condition of the twelfth patient, who completed the 14-day post-treatment follow-up, deteriorated and had to be connected to a mechanical ventilator to help them breathe.
The investigating researcher said that the one patient "had a serious adverse event four days after treatment, which was categorized … as unrelated" to the new treatment.
"Since the outbreak of COVID-19, Kamada has been leveraging its unique human-plasma purification technology to develop an immune-globulin for Coronavirus Disease (COVID-19)," the company said.
This type of treatment uses antibodies collected from blood plasma, a concept that has previously shown to be effective in the treatment of severe acute viral infections, such as rabies, hepatitis, CMV and others.
Antibodies bind antigens, such as viruses and bacteria, and trigger their neutralization and destruction as part of the immune response against pathogens. Kamada says the first test showed that this worked in most coronavirus patients.
"We expect that these initial interim results, and the final trial results … will support our clinical plan to advance our IgG product as a potential treatment for hospitalized COVID-19 patients," said Amir London, Kamada's Chief Executive Officer.
Kamada and its partner Kedrion Biopharm of Italy submitted the findings to the U.S. Food and Drug Administration (FDA) with a proposed U.S clinical development plan and is expecting an answer from the FDA next month.
HELP ISRAELIS BATTLE CORONA!
Donate to the Corona Emergency Relief Fund. Coronavirus has taken a huge toll on the people of Israel. The poor, elderly and ill are most vulnerable.

Israeli soldiers, security officers and medical care providers operate under great danger and risk to life.

Over 1 million Israelis are out of work. Many cannot make ends meet. We provide financial aid, food, medical supplies and more. Funds are distributed where needed most. The time to act is now!

United with Israel