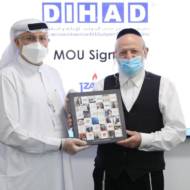 Israel's ZAKA Search-and-Rescue Group Signs Agreement with Dubai Counterpart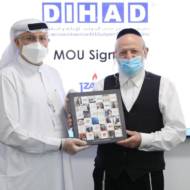 ZAKA, known for its search and rescue work in Israel and around the world, is the first Israel humanitarian group to collaborate with counterparts in Dubai.
By Yakir Benzion, United With Israel
Representatives of the ZAKA Search and Rescue organization signed a historic collaboration agreement Wednesday in Dubai with members of the organizing committee of the Dubai International Humanitarian Aid & Development Conference (DIHAD).
The two parties signed a Memorandum of Understanding to support future collaborations in the humanitarian field in international crises and disasters, with the agreement saying they will provide the necessary support to those affected regardless of color, race, gender, religion or political opinions, ZAKA said in a statement issued in Jerusalem.
Founded in 1995, ZAKA (the Hebrew acronym for Zihuy Korbanot Ason, meaning Disaster Victim Identification) operates as an emergency medical service for at the scene of terror attacks and national disasters. It has more than 5,000 volunteers who participate in search, rescue and recovery around the country and are on call 24/7 to respond "immediately professionally and with the necessary equipment."
The organization gained immediate respect when its volunteers went into the scenes of suicide bombings to help recover all body parts, as required by Jewish law before burial. The brutally agonizing and painstaking work was widely documented in the media.
ZAKA will actively participate in DIHAD 2021, the leading humanitarian aid and development event in the Middle East, which will be held in the United Arab Emirates this coming March.
"We see it as a great privilege, within the implementation of the Abraham Accords, to be the first Israeli humanitarian organization to sign an agreement of cooperation with DIHAD," said ZAKA Chairman Yehuda Meshi Zahav. "There is no greater expression of peace than volunteer units partnering for mutual humanitarian aid and assistance, as well as professional training in search, rescue and recovery."
DIHAD Executive Chairman, Dr. Abdul Salam Al Madani, praised the Israeli organization "for their trust in DIHAD and its sustainable projects that support the service of humanity."
"We are confident that ZAKA's participation in DIHAD will be of great benefit due to their immense efforts and expertise in the field of humanitarian work and the training of specialized cadres in situations of disaster," Al Madani said. "We are proud of their joining the DIHAD Conference and Exhibition as the first institution participating in this humanitarian event from the State of Israel."
ZAKA is recognized by the United Nations as an international humanitarian volunteer organization, and cooperates with other international groups for training and professional development..
THE DREAM RAFFLE – Win a Luxury Jerusalem Home!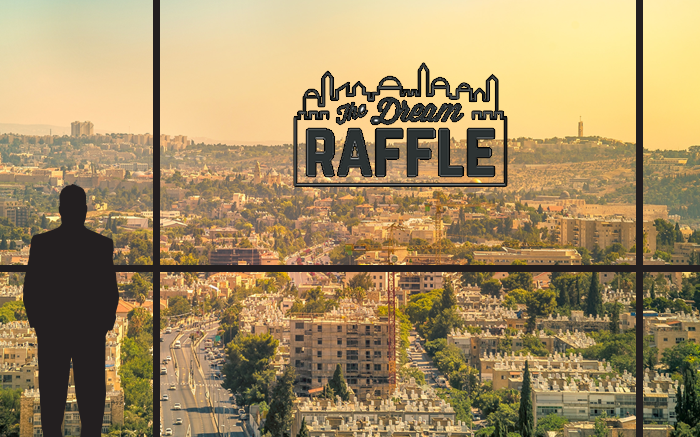 THE CITY. THE DREAM. THE CHANCE OF A LIFETIME!
Your brand new Million Dollar Jerusalem apartment with an awesome view of the Temple Mount is just a few clicks away.
The keys to a luxury Jerusalem apartment can be yours forever.
And at the same time support great causes like United with Israel!
The Dream Raffle may sound too good to be true… but it is real. Enter now before it's too late!
The post Israel's ZAKA Search-and-Rescue Group Signs Agreement with Dubai Counterpart first appeared on United with Israel.

United with Israel