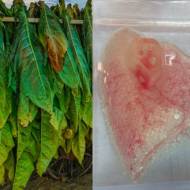 Israelis Use Tobacco Plants to Produce 3D-Bioprinted Lungs and Kidneys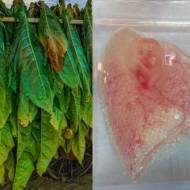 An Israeli bio-tech company transformed tobacco into a collagen-expressing plant that can produce an unlimited number of transplantable organs.
By Yakir Benzion, United With Israel
Israeli bio-tech ingenuity is once again turning science fiction into reality as CollPlant Biotechnologies is applying its technology for printing artificial lungs to new organs. The next 3D-printed organ will be human kidneys.
Located in the Nes Ziona high-tech park just south of Tel Aviv, CollPlant has been working with United Therapeutics Corporation of Silver Springs, Maryland, which is now paying CollPlant $3 million to use the company's proprietary recombinant human collagen (rhCollagen) and BioInk technology on UTC's 3D printers. These space age machines  can produce body parts.
The two companies have already made lung parts and UTC says it will now start working on how to print out replacement human kidneys. CollPlant is giving UTC an exclusive license for the bioprinting technology with the goal of reducing global organ shortages and thereby saving the lives of millions of patients on kidney waiting lists.
"Organ shortages are an unmet global health need and by partnering with United Therapeutics for the past couple of years, we have made significant progress with this pivotal organ manufacturing initiative," said CollPlant CEO Yehiel Tal.
"United Therapeutics is pioneering the emerging organ manufacturing field, and we are honored to be part of this effort via this partnership," Tal said, noting that his company's rhCollagen technology is "an optimal building block for regenerative medicine" in the fields of medical aesthetics and 3D bioprinting of tissues and organs.
CollPlant uses plant-based material based on, of all things, the tobacco plant, and UTC found great pleasure in the positive use of a plant that is primarily associated with health risks and cigarette smoking.
"We are excited to expand our collaboration with CollPlant's extraordinary technology to transform the tobacco plant – one that is so associated with devastating diseases – into a collagen-expressing plant that will be essential to the production of an unlimited number of transplantable organs," said UTC's CEO Dr. Martine Rothblatt. "Our collagen-expressing plants are already flourishing in Texas where we enjoy three growing seasons."
The two companies signed their first collaboration agreement in 2018 to use CollPlant's technology to produce a special "BioInk" used in the 3D printing of lung parts for use in transplants at facilities being built by UTC in the U.S.
30,000 organ transplants are done each year in the US, while 900,000 people die every year due to organ impairment, CollPlant says. Eventually, 3D bioprinting is expected to bridge this gap by allowing an unlimited supply of life-saving organs.
HELP ISRAELIS BATTLE CORONA!
Donate to the Corona Emergency Relief Fund. Coronavirus has taken a huge toll on the people of Israel. The poor, elderly and ill are most vulnerable.

Israeli soldiers, security officers and medical care providers operate under great danger and risk to life.

Over 1 million Israelis are out of work. Many cannot make ends meet. We provide financial aid, food, medical supplies and more. Funds are distributed where needed most. The time to act is now!

United with Israel