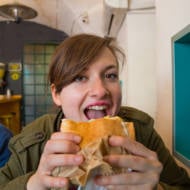 Israelis Pioneer Plant-Based Replacement for This Popular Food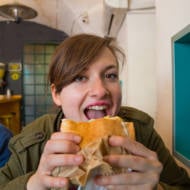 Egg shortage? Who cares? Israelis are creating hen-free alternatives!
By Israel21c
An international egg shortage is looming due to the Russian invasion of Ukraine.
Ukraine is a major producer of chicken eggs as well as the grain used to feed laying hens. The war has caused significant production losses, with Poultry World reporting many egg farms shut down or destroyed.
In Israel –which imports about 100 million eggs annually, 30 percent of them from Ukraine — consumers will be scrambling to find enough eggs for omelets, shakshuka and that Passover favorite, matzah brei.
But very soon, the world may no longer be dependent on egg farms.
There are already many liquid and powdered egg substitutes on the market for those who are allergic to eggs or choose not to eat them for health or animal-welfare reasons.
Vegconomist predicts that sales of plant-based eggs will reach close to $3.3 billion by 2031.
Let's take a crack at Israeli companies developing egg alternatives.
Zero Egg
Created from sustainable plant proteins, Zero Egg is available to foodservice and food manufacturers in two forms: as a ready-to-use frozen liquid for chefs to create breakfast dishes as well as baked goods and sauces, and as a pre-cooked frozen patty for breakfast sandwiches.
The product scrambles, bakes, thickens, binds, spreads, fluffs and (most importantly) looks and tastes like the real thing, but has half the calories compared to an ordinary egg, and no cholesterol.
The company is selling in the US market as well as in Israel, the UK and Holland. Zero Egg is sold to restaurants, colleges and hospitals; among its customers are the Grey Dog Café in New York City and Yale University.
To date, the company has raised about $8 million and has one manufacturing site in Israel and three in the US.
Founded in 2018, Zero Egg reports that in less than a year it replaced more than a million chicken eggs, helped save more than 60 million gallons of water and avoided more than 1.5 million kilograms of greenhouse gas emissions expected in standard egg production.
YO! Egg
This company's plant-based egg substitute contains the same nutrition as chicken eggs, minus the cholesterol and with less saturated fat.
The YO! Egg can be fried, poached or hardboiled, presented in the form of the familiar white and yellow "yolk." It's already available in menu items at Israeli hotels, catering services and restaurants including the Benedict chain. Eventually, it could be sold in supermarkets.
Egg 'n' Up
Rehovot-based SavorEat is developing plant-based meat alternatives and is using the same cellulose fiber technology to make vegan eggs.
SavorEat's Egg 'n' Up division closed a $2.5 million financing round last October, with $2 million from Millennium Food-Tech and the rest from the Israel Innovation Authority.
The product, which can be adapted for cooking, baking or frying, is intended for institutional kitchens such as catering chains and food manufacturers.
Eggmented Reality
A new startup in the portfolio of the Fresh Start food-tech incubator in Kiryat Shemona, Eggmented Reality is developing fermented plant-based functional proteins for the food industry.
The company, founded by scientists from the Migal Galilee Research Institute, plans its first product to be a vegan version of ovalbumin, the main protein in egg white.
Send Passover Packages to Needy Israeli Soldiers – Bring Them Joy!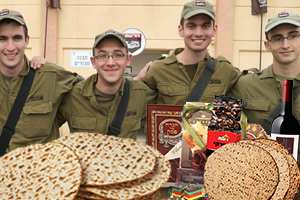 We are honored to thank the young men and women of the IDF who risk their lives every day to protect the freedom of the citizens of Israel.
Join us in sending Passover food packages (and personal notes) to Israeli soldiers and their families

Many soldiers spend the Passover holiday with needy families back home. The soldiers greatly appreciate your love and concern. Bring them Passover joy!
CLICK HERE TO SEND YOUR PACKAGE AND NOTE TO ISRAELI SOLDIERS!
The post Israelis Pioneer Plant-Based Replacement for This Popular Food first appeared on United with Israel.
United with Israel