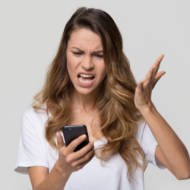 Israeli Startup Revolutionizing Psychotherapy Using Smartphone Apps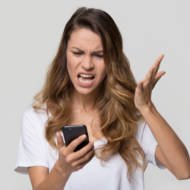 Tel Aviv company combines artificial intelligence with proven therapy techniques to put powerful help in everyone's hands.
By Yakir Benzion, United With Israel
The Aviv startup Kai.ai was founded only this year but has quickly raised investment from a number of serial entrepreneurs and academics.
Founders Alex Frenkel, Netanel Lev and Ziv Shalev – all highly successful entrepreneurs with backgrounds in both high tech and psychology – realized that artificial intelligence could be combined with natural language processing (NLP) to offer very effective therapy for those in need using an existing messaging service like WhatsApp.
Frenkel has a master's degree in clinical psychology and worked for years building successful high tech products, but he says Kai.ai isn't there to replace, a therapist.
"No, I don't think it should… it's more around daily self-work that has been scientifically proven to help," Frenkel told high-tech guru Hillel Fuld, who discussed it in his Jerusalem Post tech column.
Kai is the short form of Kairon, the ancient Greek mentor of heroes. The service is something like an "AI-powered life coach and companion" that doesn't replace traditional meetings with a trained therapist, but instead is "designed to support mental well-being and help ease anxiety, depression, and many other life stressors by integrating wellness tools and techniques."
Kai works on the Acceptance Commitment Therapy (ACT) model for psychotherapy and cognitive-behavioral therapy (CBT), both well-known methods used worldwide.
"Mental health is a real global challenge as much as we like to pretend it is not. COVID-19 amplified this challenge tenfold," Fuld wrote. "We need solutions and we need scale, because more and more people suffer from mental health conditions. That is what Kai.ai is aiming to do, to offer tools to those in need and to do it in the most seamless way possible."
Using a platform like WhatsApp, Kai.ai helps the user learn to identify values and create actionable steps such as goal setting and daily self-assessments – not to avoid painful issues, but to deal with them effectively.
Kai combines NLP – meaning the user talks o the app – with AI, based on the proven therapy models so that the app learns about the user and gives "sophisticated and tailored responses." It's built to be smart, knowing that people use the same language differently and thereby learning to understand the intent of language in order to "generate an appropriate, helpful and empathetic response."
Like with a therapist, Kai keeps the messages 100-percent secured and private with a complete separation between the conversation data and the user's account.
"Listen, out of all the companies I've covered … this one might be the most controversial," Fuld wrote. "Someone who needs emotional support depending on artificial intelligence? I get it. It sounds a bit too ahead of its time."
However, Fuld, a sought-after Israeli high tech marketing guru, thinks Kai gives people "an extra layer of support right in your WhatsApp and even for the sole purpose of talking about your inner feelings in a judgment-free zone."
"For that alone, Kai.ai might be onto something big."
HELP ISRAELIS BATTLE CORONA!
Donate to the Corona Emergency Relief Fund. Coronavirus has taken a huge toll on the people of Israel. The poor, elderly and ill are most vulnerable.

Israeli soldiers, security officers and medical care providers operate under great danger and risk to life.

Over 1 million Israelis are out of work. Many cannot make ends meet. We provide financial aid, food, medical supplies and more. Funds are distributed where needed most. The time to act is now!

United with Israel