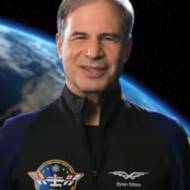 Israeli Astronaut Making Voyage Home From the Stars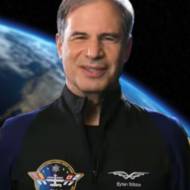 Unfavorable weather at the landing zones gave Eytan Stibbe an extra week to work aboard the International Space Station.
By Pesach Benson, United With Israel
Israeli astronaut Eytan Stibbe and his Axiom-1 crewmates left the International Space Station on Sunday to begin their voyage back to Earth. Their Dragon capsule is expected to land in the Atlantic Ocean off the Florida coast on Monday evening, around 8:00 PM Israel time.
Timing will depend on the weather conditions at the landing area and at backup landing sites in the Atlantic and Gulf of Mexico.
The crew's return has already been delayed several times due to heavy winds and high waves forecast in the various landing zones.
The week-long delay gave Stibbe extra time aboard the space station for additional experiments in remote medicine, photographing lighting from outer space and making educational broadcasts to Israeli students.
The capsule will be met by engineers and doctors to help the astronauts re-acclimate to gravity and give them medical checkups. Stibbe and his crewmates will then be flown to a hospital for further tests and reunite with their families.
The Axiom-1 was the first privately-funded mission to the International Space Station.
The 64-year-old Stibbe kept a demanding schedule, running 35 different experiments in partnership with leading Israeli doctors, scientists and academics, private companies and high school students.
According to the Rakia Mission, the experiments were selected "based on their potential and their possible economic impact," and are "expected to lead to technological, scientific and medical breakthroughs."
Stibbe also made a Passover seder in outer space and gave a special class on fire in zero-gravity "Lighting Shabbat Candles in Space – the Halacha and Science Challenge."
Stibbe served as a decorated combat fighter pilot in the Israeli Air Force, and his commanding officer was Ilan Ramon – Israel's first astronaut – who became a close friend and colleague.
Ramon along with all six crew mates perished in when the space shuttle Columbia broke up on its return to Earth in 2003. Members of the Ramon family were present for Stibbe's launch.
Do You Love Israel? Make a Donation to Show Your Support!
Donate to vital charities that protect Israelis and help inspire millions around the world to support Israel too!
Now more than ever, Israel needs your help to fight – and win – the battle of public opinion.
Anti-Israel bias and boycotts are out of control. Israel's enemies effectively use social media to incite brutal terror against innocent Israeli civilians. Please help us fight back!
The post Israeli Astronaut Making Voyage Home From the Stars first appeared on United with Israel.
United with Israel