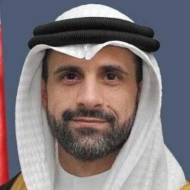 Israel Welcomes Bahrain's Appointment of First Ambassador to Jerusalem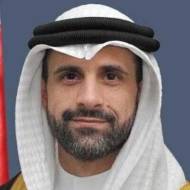 Foreign Minister Lapid conveyed his "warm greetings" to Al-Jalahma, saying it was "another significant step in strengthening the important relations between Israel and Bahrain."
By Aryeh Savir, TPS
King Hamad bin Issa Al Khalifa of Bahrain announced on Tuesday the appointment of Khaled Yousef al-Jalahmah as the Gulf state's first envoy to the State of Israel, official Bahraini state media reported.
"His Majesty, may God preserve him, congratulated Ambassador Khaled Youssef Al-Jalahma, and His Majesty expressed his lofty directives to the ambassador, wishing him success in promoting Bahrain's noble message of peace and the values of tolerance and peaceful coexistence," Bahrain's News Agency reported.
Israeli Foreign Minister Yair Lapid conveyed his "warm greetings" to Al-Jalahma and said it was "another significant step in strengthening the important relations between Israel and Bahrain."
The Bahraini Foreign Ministry sent an official letter to the Israeli Foreign Ministry with the request for consent to the designated ambassador in March.
After making the relevant checks, then-Foreign Minister Gabi Ashkenazi approved the appointment.
Al-Jalahma has been the Director of Operations of the Bahraini Foreign Office since 2017 and served as Deputy Ambassador of Bahrain to the US from 2009 to 2013.
The Israeli embassy in Manama, Bahrain, has been active since January and is headed by Itay Tagner.
The United Arab Emirates and Bahrain signed a historic peace agreement with Israel at the White House on September 15, the first agreement to be signed between Israel and an Arab country in 25 years.
The UAE was the first major Arab state to recognize Israel since the Israel-Jordan Peace Treaty was signed in October 1994.
Announced on August 13, the Abraham Accords is the first between a Gulf state and Israel and is expected to lead to similar agreements with other Arab countries, possibly Oman or Saudi Arabia.
Israel and Sudan announced the normalization of ties in October 2020. Morocco joined the Abraham Accords in December.
JOIN ISRAEL'S MASSIVE SPRING PLANTING OF FRUIT TREES!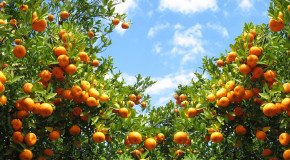 SPRING IS THE BEST TIME TO PLANT YOUR FRUIT TREES!

Make the Land of Israel even more beautiful and fruitful while helping Israeli farmers to recover from financial losses due to COVID-19 and devastating Hamas arson fires.

"…for the Lord your God is bringing you into a good land… a land of wheat and barley, vines, figs and pomegranates, a land of olive oil and honey"
(Deuteronomy 8:7-8)

The post Israel Welcomes Bahrain's Appointment of First Ambassador to Jerusalem first appeared on United with Israel.
United with Israel