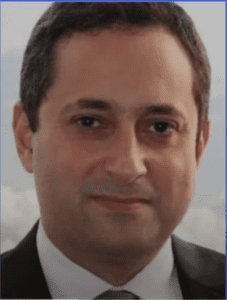 Hezbollah threatens to remove judge ruling on Beirut Blast case
Hezbollah terror group official Wafiq Safa threatened Lebanese judge Tarek Bitar, the magistrate heading the investigation into the August 2020 Beirut Port explosion.
The historic event devastated Lebanon's capital last year. Safa said that the movement would terminate Bitar from his position by force if the judge fails to please them reports Jpost.
"We have had enough of you. We will exhaust all legal measures, and if that doesn't work, we will remove you with force," Safa to Bitar, reports Lebanese LBCI news journalist Edmond Sassine.
Bitar indeed confirmed the alleged threat by Hezbollah according to both LBCI and the Lebanese Annahar news based on judicial sources on Wednesday.
Lebanon's Interior Minister Bassam Mawlawi denied that he has any knowledge of the reported threat to Bitar, adding that "security forces are doing their duty and the judge is doing his duty."
Families of the victims of the Beirut blast were outraged by the report, telling Lebanese media that they would even guard Bitar's home and stressed that the independence of the judiciary branch must be respected.
Lebanon's Kataeb Party leader, Sami Gemayel, railed against the threat, saying that his party holds Hezbollah responsible for obstructing the investigation into the cataclysmic explosion.
Hezbollah was accused of being responsible for the negligent storage of ammonium nitrate which catalyzed the explosion last year, as the terrorist movement mainly controls Lebanon's ports.

Israel in the News