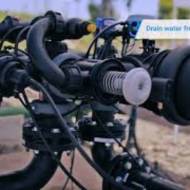 Good News Israel! An 'Intelligent' Water Filter, Smarter Traffic Lights, and More!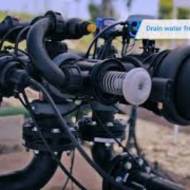 Israel's Netafim launches AlphaDisc filter to protect irrigation systems, ITC (Intelligent Traffic Control successfully tests its smart traffic light technology, Technion scientists make breakthrough discovery for better optics, and much more!
By Michael Ordman
SCIENCE & TECHNOLOGY
An intelligent water filter
Israel's Netafim, the world's pioneer and leading drip irrigation specialist, has launched its AlphaDisc filter to protect irrigation systems against clogging caused by organic contaminants. Its remote sensing system and algorithms also provide farmers with online data and insights.
https://www.netafim.com/en/products-and-solutions/product-offering/filters/disc-filters-alphadisc/
Smarter traffic lights
Israel's ITC – Intelligent Traffic Control (see here previously) has now successfully tested its smart traffic light technology in Israel and overseas. In this article, the two Ben Gurion University graduate founders tell their story. The system saves time, fuel, emissions and accidents.
https://www.calcalistech.com/ctech/articles/0,7340,L-3912225,00.html
https://www.itc-israel.co.il/
Better optics – just add water
Technion scientists have made a breakthrough discovery in the manufacture of nano-sized precise optical components (e.g., medical imaging). If the component is placed in liquid (water plus glycerol), light slows down, and the component needs to be much larger. It can even be printed on a 3D printer.
https://www.technion.ac.il/en/2021/06/advanced-optics-science-industry/
Beresheet 2 gets funding
Israel's SpaceIL has raised $70 million from investors for Beresheet 2 – its second mission to the lunar surface, to launch in 2024. It is the first-ever lunar mission attempting to land two small crafts detaching from a mothership. One aims to be only the second craft to land on the far side.
https://www.timesofisrael.com/israels-spaceil-shoots-for-the-moon-for-second-time-raises-70-million/
Florida-Israel Space Prizes
There were 4 winners of the 2021 Space Florida-Israel Innovation Partnership Program. They include an antenna for satellites (MTI); nanoparticle materials to cool down objects using sunlight; recycling plastic into radiation protection vests; and thermal imaging for microsatellites.
https://www.timesofisrael.com/antennas-and-sunlight-cooling-nanoparticles-win-top-florida-israel-space-prize/
https://www.calcalistech.com/ctech/articles/0,7340,L-3912254,00.html
https://www.mtiwe.com/
Sustainable development
Israel's Doral Energy (see here previously) is partnering Israel's Technion Institute in green projects. They include the areas of renewable energy, energy storage, integration of agriculture and solar energy, hydrogen production, carbon capture, waste treatment, water, and environmental infrastructure.
https://www.technion.ac.il/en/2021/06/technion-dorel-mou-energy/
Green walls to cool buildings
In the first study of its kind, researchers at Israel's Bar-Ilan University have shown that covering the facades of buildings with plants can reduce temperatures indoors by several degrees in the summer and increase them in winter. The process is called evapotranspiration, which also purifies the air.
https://www.timesofisrael.com/plant-covered-walls-can-tame-summer-heat-israeli-study-finds/
Breakthrough water technology
Israel's BlueGreen Water Technologies (see here previously) has been named the Global Water Awards "2021 Breakthrough Technology Company of the Year" by Global Water Intelligence (GWI). BlueGreen has transformed cyanobacteria (toxic blue-green algae blooms) treatment.
https://www.israelnationalnews.com/News/News.aspx/309758
Training ex-IDF into hi-tech workers
Israeli non-profit Scale-Up Velocity has launched its Cyber4s program for Israelis finishing IDF combat service. It trains them for a smooth and speedy transition into employment in the hi-tech sector. Its second group of 40 students will graduate mid-July.
https://www.calcalistech.com/ctech/articles/0,7340,L-3911495,00.html
Hi-tech in the kindergarten
Israel's next school year will include a new government program that will include computer science, robotics, and other fields of study to equip students for future employment in hi-tech. It will launch in middle schools and will be integrated into elementary schools and eventually in kindergartens.
https://worldisraelnews.com/israel-to-promote-hi-tech-studies-in-kindergartens/
CLICK HERE FOR THIS WEEK'S GOOD NEWS FROM ISRAEL ARCHIVE.
PLANT FRUIT TREES IN ISRAEL BEFORE SABBATICAL BEGINS!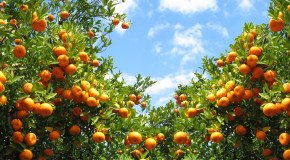 HELP ISRAELI FARMERS PLANT NOW – BEFORE SHMITA!

TIME RUNNING OUT to make the Land even more fruitful while helping Israeli farmers offset financial losses from Covid, Hamas arson fires and the upcoming Sabbatical year.

"…the seventh year shall be a complete rest for the Land…"

"…I will ordain My blessing for you…"
(Leviticus 25:4,21)
CLICK TO PLANT YOUR FRUIT TREES IN ISRAEL TODAY, BEFORE IT'S TOO LATE!

United with Israel