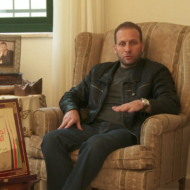 Get Out! Jordan Kicks Out Notorious Suicide Bombing Terrorist's Husband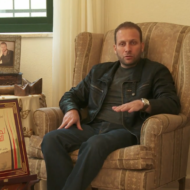 Jordan gave the boot to Nizar Tamimi, whose wife was a key player in a horrific Jerusalem suicide bombing that killed seven children and eight adults, and wounded 130 others.
By United with Israel Staff
According to reports in Arabic media, the husband of notorious terrorist Ahlam Tamimi was recently expelled from Jordan.
Citing the pan-Arab publication Al-Quds Al-Arabi outlet, JNS reported that Tamimi's husband, Nizar Tamimi, was given 48 hours to get out of Jordan after officials refused to renew his residency permit.
Tamimi reportedly flew to Qatar.
Ahlam Tamimi is the mastermind who helped plan and carry out the Sbarro Pizzeria bombing in Jerusalem on Aug. 9, 2001. The bombing killed 15 people, with seven of its victims children. The wounded numbered 130.
A pregnant American citizen named Judith Greenbaum was one of the horrific attack's victims, as was 15-year-old Malki Roth, another American citizen.
Nizar Tamimi is also a terrorist who was implicated in the 1993 murder and burning of Chaim Mizrachi.
Ahlam and Nizar Tamimi got out of prison in 2011 in a swap with Hamas for Gilad Shalit, a young IDF soldier captured by the Palestinian terror group in 2005. The swap resulted in 1,027 Palestinian criminals being released, including murderers responsible for around 569 Israeli deaths.
Jordan refuses to extradite Ahlam Tamimi to the United States to be prosecuted for her role in the death of U.S. citizens.
The JNS report noted that if Ahlam Tamimi follows her husband to Qatar, she could continue to evade extradition.
She remains on the FBI's "Most Wanted Terrorist" list.
HELP ISRAELIS BATTLE CORONA!
Donate to the Corona Emergency Relief Fund. Coronavirus has taken a huge toll on the people of Israel. The poor, elderly and ill are most vulnerable.

Israeli soldiers, security officers and medical care providers operate under great danger and risk to life.

Over 1 million Israelis are out of work. Many cannot make ends meet. We provide financial aid, food, medical supplies and more. Funds are distributed where needed most. The time to act is now!

United with Israel