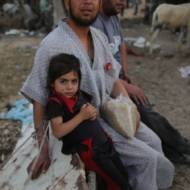 Gazans Wallow in Poverty, Slam Hamas Terror Regime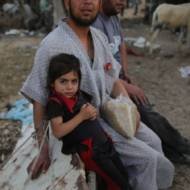 "I don't know what or how we will eat tomorrow," Gaza resident Ahmed Eissa told AP, complaining about the Hamas government's lack of concern for the population. UN official Nickolay Mladenov demands change.
By Yakir Benzion, United with Israel
Already impoverished by 13 years of Hamas rule that has destroyed Gaza's economy and left more than half the population unemployed, Gazans were infuriated earlier this week when electricity suddenly came back on after Hamas claimed it had run out of fuel for the one power plant in the coastal strip.
It turns out that Hamas had shut off the power as a bargaining tactic that didn't work. Under Hamas rule, Gazans only get four hours of electricity a day, and having no fridge or fans in the summer heat got Gazans burning hot at their government.
This week Hamas also imposed a lockdown due to a new coronavirus outbreak. Gaza resident Ahmed Eissa makes only $7 a day. Now unable to leave his house, let alone work, Eissa slammed Hamas.
"I don't know what or how we will eat tomorrow," Eissa told The Associated Press, complaining that he has not seen a serious plan from the Hamas government on how to cope with the crisis.
The Hamas terror group rules Gaza with an iron fist. The UN representative to the Middle East, Nickolay Mladenov, called on Hamas Friday to back off of its military policy and start working to help Gazans.
"The situation in and around Gaza is rapidly deteriorating. Militants continue to launch projectiles and incendiary devices," Mladenov tweeted, saying that "life inside the Strip unbearable."
Mladenov called attention to the reality of Gaza under Hamas rule.
"With a failing health system, no electricity, unemployment soaring, continuing militant activity & closures, I am VERY concerned that escalation is imminent," Mladenov said.
"Palestinian militants must immediately stop the launching of projectiles, incendiary devices," Mladenov tweeted.
HELP ISRAELIS BATTLE CORONA!
Donate to the Corona Emergency Relief Fund. Coronavirus has taken a huge toll on the people of Israel. The poor, elderly and ill are most vulnerable.

Israeli soldiers, security officers and medical care providers operate under great danger and risk to life.

Over 1 million Israelis are out of work. Many cannot make ends meet. We provide financial aid, food, medical supplies and more. Funds are distributed where needed most. The time to act is now!

United with Israel