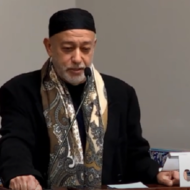 Fire Anti-Semitic Sermon Professor, Demands NY Lawmaker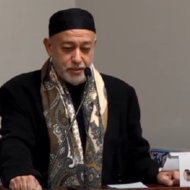 Rep. Lee Zeldin calls for firing of City University of New York professor after anti-Semitic sermon.
By JNS.org
Rep. Lee Zeldin (R-N.Y.) this week called for the firing of City University of New York (CUNY) of Professional Studies professor Mohammad Abbasi, after a video of him preaching to a congregation in New Jersey showed him making anti-Semitic statements.
"With the help of Allah, [the Muslims] will erase this filth called Israel," Abbasi concluded during his address to the Islamic Center of Union City, based on a video posted on YouTube on June 25.
Abbasi, an imam, claimed that the Quran predicted that Jews will have an advantage over Muslims in the future, and that Jews bring corruption, mischief and tumult throughout the world according to the Quran.
"At a time when antisemitic violence is on the rise throughout the United States, no one, especially someone charged with educating young adults, should be further fanning the flames of anti-Semitism like this and endorsing violence against Israel," Zeldin said in a news release.
"As we saw last month, the CUNY faculty has an anti-Semitism problem, and this is just another example. Mohammad Abbasi and his hateful anti-Jewish and anti-Israel rhetoric have absolutely no place in any American classroom, and we cannot afford to have him brainwashing any students with his anti-Semitism. He must be fired immediately, and CUNY needs to take thorough measures to purge anti-Semitism from the ranks of its faculty."
PLANT FRUIT TREES IN ISRAEL BEFORE SABBATICAL BEGINS!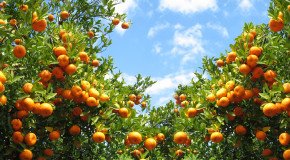 HELP ISRAELI FARMERS PLANT NOW – BEFORE SHMITA!

TIME RUNNING OUT to make the Land even more fruitful while helping Israeli farmers offset financial losses from Covid, Hamas arson fires and the upcoming Sabbatical year.

"…the seventh year shall be a complete rest for the Land…"

"…I will ordain My blessing for you…"
(Leviticus 25:4,21)
CLICK TO PLANT YOUR FRUIT TREES IN ISRAEL TODAY, BEFORE IT'S TOO LATE!
The post Fire Anti-Semitic Sermon Professor, Demands NY Lawmaker first appeared on United with Israel.
United with Israel