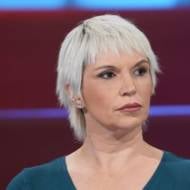 Canadian Broadcaster Gives Free Pass to Antisemitism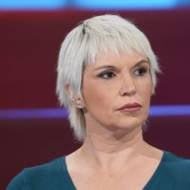 "We are calling on the producers  to distance themselves from such remarks as they encourage a toxic antisemitic characterization of Hasidic Jews," B'nai Brith Canada stated.
By Pesach Benson, United With Israel
A Canadian television broadcaster is under fire for giving a free pass to antisemitism during a discussion on Quebec's COVID restrictions.
In a show aired on Sunday, a guest on the French-language talk show Tout Le Monde en Parle ('Everyone talks about it') insinuated that Hasidim are exempt from the province's health restrictions.
During the discussion, Stéphanie Hariot, a pastry shop owner, said, "Do I need to dress like a Hasidic [Jew] to have any rights?"
Hariot is openly defying local ordinances by serving customers indoors at tables at a pastry in Saguenay, a city northeast of Montreal, and has yet to be charged with any violations.
To stem the spread of the coronavirus, Quebec enacted a number of controversial restrictions in December. Measures included the closing of all houses of worship and a nighttime curfew, which has since been lifted.
Earlier in January, government officials ordered three Orthodox Jewish schools in Montreal to stop teaching students in class after they were found to be violating the restrictions.
More than 90,000 Jews live in Quebec, mostly in Montreal.
Bnai Brith Canada criticized the show for not letting Hariot's comments go unquestioned.
"Many non-Jewish individuals, including Ms. Hariot, have contravened public health measures," said Michael Mostyn, Chief Executive Officer of B'nai Brith Canada. "Ms. Hariot's remarks seem to suggest only Hasidic Jews are guilty of doing so. Some who may not respect the rules may be Hasidic Jews, yet to depict an entire Jewish community as somehow collectively responsible for individual violations of public health restrictions is a disturbing and false generalization that must be corrected.
"We are calling on the producers of Tout le Monde en Parle to distance themselves from such remarks as they encourage a toxic antisemitic characterization of Hasidic Jews that is all too prevalent in Canada."
Tout Le Monde en Parle is aired on Ici Radio-Canada Télé, a French-language network owned by the Canadian Broadcasting Corporation, the national public broadcaster.
CELEBRATE ISRAEL'S NEW YEAR FOR TREES – BUY FRUIT TREES!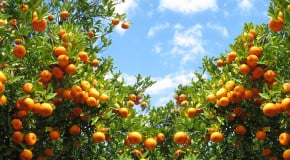 ISRAELI FARMERS NEED YOUR SUPPORT DURING SHMITA

During the current Sabbatical Year (Shmita), observant Israeli farmers stop working and lose income for an entire year. By ordering trees now, farmers get immediate financial relief and will plant your trees right after Shmita.

"…I will ordain My blessing for you…"
(Leviticus 25:4,21)
HELP ISRAEL FARMERS TODAY AND SHARE IN THE BLESSING OF THE SABBATICAL!
The post Canadian Broadcaster Gives Free Pass to Antisemitism first appeared on United with Israel.
United with Israel