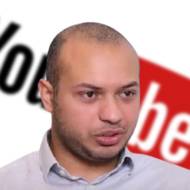 YouTube Gave Violent Anti-Jewish Vids Free Pass, Warns Arab Whistleblower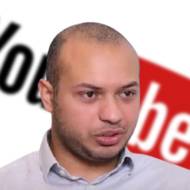 Khaled Hassan was employed as an Arabic-language moderator by YouTube, which he said refuses to take down videos glorifying terror and repeatedly ignores warnings from its monitors.
By Pesach Benson, United With Israel
One of YouTube's former content moderators is blowing the whistle on the platform's refusal to remove antisemitic videos.
In an interview with the Jewish Chronicle published on Thursday, Khaled Hassan, who was employed as an Arab-language moderator said YouTube officials are "shirking their legal and moral responsibilities."
The platform, he said, refuses to take down videos glorifying terror and repeatedly ignores warnings from its monitors.
With a background working in counter-terrorism in Egypt before earning a master's degree in security policy at Britain's Leicester University, Hassan seems tailor-made for monitoring YouTube for extremist videos.
"YouTube's policy is a sham," the 31-year-old Hassan told the JC.
"They claim they will remove content that glorifies terrorism and contains racist hate speech, but what they do behind the veil of company secrecy is very different."
"They are shirking their legal and moral responsibilities. They tell users that their platform is safe. In fact, they are allowing people to be radicalised and reinforcing claims that Jews are evil and rule the world."
The Colleyville Synagogue Connection
Hassan accused YouTube of YouTube of ignoring warnings contained in a report that specific videos would incite violence against Jews — just weeks before British terrorist Malik Faisal Akram watched the same videos and went on to take hostages in a day-long standoff with police at a Colleyville, Texas synagogue.
Among the videos that alarmed Hassan were dozens of clips featuring Pakistani preacher Israr Ahmed. Ahmed, who died in 2010, sought to turn Pakistan into a state ruled under strict Islamic law. Raw antisemitism spoken in Urdu was a staple of Ahmed's videos, describing Jews as "akin to pigs," "this cursed race", "the ultimate source of evil" and "the biggest agents of Satan."
Akram's friends confirmed to the JC he had been radicalized by Ahmed's videos.
"He sent me an Ahmed video on WhatsApp a few weeks before he left to attack the synagogue," one friend said.
The Murder of Eliyahu Kay
Videos celebrating the murder of South African immigrant Eliyahu Kay also remained online despite Hassan's flagging.
Kay was killed in Jerusalem's Old City in November by Fadi Abu Shkhaydam who was affiliated with Hamas.
Hassan told the JC that the videos were allowed to remain because YouTube officials concluded that Shkhaydam nor the people posting the videos were on the platform's list of banned people, nor did the videos feature the logos of any terror organizations.
"After every terrorist attack, what happens is we pretty much investigate any content that glorifies the attack within Palestinian circles, for instance — handing out candies when a Jew has been killed, that's very common," Hassan said.
"Now, YouTube promises that they remove — it's in their policy that they remove content that glorifies these attacks and terrorism generally, so I flagged this content," he added, stressing to his superiors that the flagged videos referred to Shkhaydam as a "hero," a "national hero," or a "martyr."
But YouTube "explicitly refused" to remove the videos.
"And that's one of the reasons the policy really is a sham," Hassan said. "Because the argument they presented was mostly around very insignificant evidence that has to exist for them to actually take down the content."
YouTube's Belated Response
Hassan faced a backlash from superiors, and was told that any video he wanted to flag regarding the Israel-Palestinian conflict had to be vetted by a Palestinian colleague. Hassan was told this was because he had "issues with the Palestinian stuff." In January, he was shifted to a menial job that didn't include monitoring videos.
The JC reported separately than on April 1, YouTube removed the channels of Ahmed and Wagdy Ghoniem, a 71-year-old Egyptian Salafi writer who claims that Egyptian President Abdel Fatah el-Sisi is secretly a Jew helping Israel, and who said NATO forces in Afghanistan "deserved to be punished" by the Taliban.
According to the JC, Ahmed and Ghoniem's YouTube channels had a combined 3.5 million subscribers.
This was apparently because of the attention Hassan's JC interview drew.
British Culture and Media Secretary Nadine Dories condemned YouTube's failure to combat hate speech, and pledged that her Online Safety Bill would compel it to in future.
"If platforms like YouTube fail to act, Ofcom will have robust powers to take enforcement action against them," she said.
Send Passover Packages to Needy Israeli Soldiers – Bring Them Joy!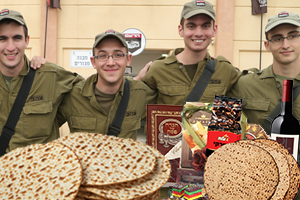 We are honored to thank the young men and women of the IDF who risk their lives every day to protect the freedom of the citizens of Israel.
Join us in sending Passover food packages (and personal notes) to Israeli soldiers and their families

Many soldiers spend the Passover holiday with needy families back home. The soldiers greatly appreciate your love and concern. Bring them Passover joy!
CLICK HERE TO SEND YOUR PACKAGE AND NOTE TO ISRAELI SOLDIERS!
The post YouTube Gave Violent Anti-Jewish Vids Free Pass, Warns Arab Whistleblower first appeared on United with Israel.
United with Israel