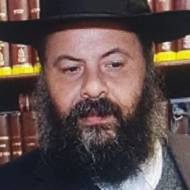 Wounded Victim of Gaza Rocket Fire Hit While Helping the Needy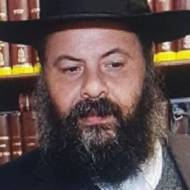 A father of 15 was hit by a rocket fired into southern Israel from Gaza exactly at the moment that peace deals were being signed.
By Yakir Benzion, United With Israel
Asher Biton, a 62-year-old father of 15, was seriously wounded in a terrorist rocket attack this week was doing his regular collection of donations for needy families in the port city of Ashdod.
The attack was launched by terrorists in Gaza who fired rockets at the Israeli cities of Ashqelon and Ashdod at the very minute Israel was signing peace treaties with two Arab countries at the White House in Washington.
Residents of Ashdod have barely 40 seconds to seek shelter before rockets explode, and Biton was caught outside when the rocket blew up nearby.
"At eight o'clock he had to go to the store to collect the leftover baked goods and distribute them to hard-working people," his son Yechiel said. "He just got out of the car and there was a siren. He pushed himself against the wall [of the building] and then raised his hands to protect his head and got hit with shrapnel in his elbow and whole body."
An ambulance rushed Biton to nearby Assuta Hospital where doctors worked to stabilize his condition. He underwent surgery the next day to remove the metal fragments and his condition stabilized, but he remained anesthetized and in intensive care with his condition listed as severe but not life-threatening.
Biton's brother-in-law Yosef Shimon told the Here in the South news website that Asher had taken it upon himself to collect for those less fortunate throughout the week.
"No matter what the situation, almost every day he would go through the shops, collecting vegetables, bread, meat. He would collect them and distribute them to the needy," Shimon said, adding that the family asked the public to pray for the healing of Asher Biton Ben Sheba.
"We need the prayer of every single person," said Shimon. "Anyone who recites Psalms will help."
"He is a man who is all kindness, who for his part does only as much as he possibly can for others," Shimon said. "Never angry, always with a smile and a nice welcome. There is nobody like him."
JOIN US IN PLANTING FRUIT TREES IN THE LAND OF ISRAEL!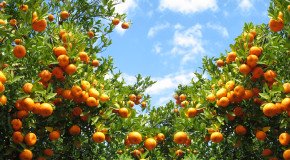 ISRAEL'S SUMMER PLANTING SEASON IS RIGHT NOW!

Make the Land of Israel even more beautiful and fruitful while helping Israeli farmers to recover from financial losses due to coronavirus and destructive Hamas arson fires.

"…for the Lord your God is bringing you into a good land… a land of wheat and barley, vines, figs and pomegranates, a land of olive oil and honey"
(Deuteronomy 8:7-8)


United with Israel