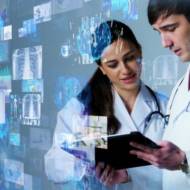 World's Top Hospital Uses Israeli Artificial Intelligence to Optimize Care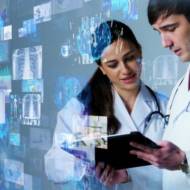 The world famous Mayo Clinic is partnering with Israeli AI firm to help optimize hospital visits, reduce workload.
By Yakir Benzion, United With Israel
The  Mayo Clinic has teamed up with an Israeli artificial intelligence company to automate the world famous health institution's patient triage system, the healthcare technology news website HIT Consultant reported.
Founded only three years ago, Tel Aviv-based Diagnostic Robotics (DR) developed what they call a "human–machine hybrid AI diagnostic system" that helps the hospital use the information from the patient when they are admitted to assess the patient – especially those with COVID-19 symptoms coupled with problematic health histories. The AI system helps when patients visit emergency rooms, urgent care clinics, and even helps assess patients from home.
Using the information collected from the patient, medical staff can review the data and suggest different diagnoses. DR has based their work on millions of electronic health records (EHR) and billions of data points from patients in the U.S. and Israel.
The new system is expected to help alleviate strained health budgets and work forces by helping physicians, healthcare providers and insurers with patient navigation while providing improved risk-prediction capabilities for clinical decision-making.
"We are excited to collaborate with Mayo Clinic and implement our triage platform, this collaboration reflects the synergy between our technological vision and Mayo Clinic's cutting-edge medical expertise," said Yonatan Amir, co-founder and CEO.
The brains behind DR have heavy duty hi-tech credentials. AI expert Dr. Kira Radinsky is the former director of data science and Israel chief scientist for eBay, Professor Moshe Shoham was the co-founder of the Israeli company Mazor Robotics, which was acquired by medical technology firm Medtronic in 2018.
DR will ease the strain on critical care resources and healthcare staff during the pandemic by automating their patient triage system, which will allow Mayo Clinic doctors to make quicker, smarter decisions for patients when limited medical resources are available. Using DR's predictive AI analytics may reduce the Mayo Clinic's patient care costs by as much as 47%.
Diagnostic Robotics recently adapted their technology to develop a separate COVID-19 risk assessment and monitoring tool. They already partnered with the Rhode Island Department of Health to roll out the platform to all Rhode Island's residents, as well as an establishing a partnership with Salesforce and Deloitte to make the platform available to governments and healthcare systems globally.
"The system cuts down emergency room wait times (currently 2.5 hours on average in the US) and drastically reduces the burden on physicians and can save healthcare institutions millions of dollars annually," Amir told the NoCamels website.
"Our system cuts administrative tasks and the machine learning algorithm works on millions of data points and provides probable diagnoses based on medical history, symptoms, demographics, general health and more. This makes the time the physician spends with the patient more efficient and effective and helps relieve the physician burden," Amir said.
HELP ISRAELIS BATTLE CORONA!
Donate to the Corona Emergency Relief Fund. Coronavirus has taken a huge toll on the people of Israel. The poor, elderly and ill are most vulnerable.

Israeli soldiers, security officers and medical care providers operate under great danger and risk to life.

Over 1 million Israelis are out of work. Many cannot make ends meet. We provide financial aid, food, medical supplies and more. Funds are distributed where needed most. The time to act is now!

United with Israel