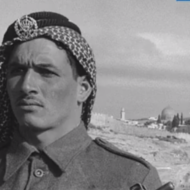 VIDEO: The Real Reason Jordan Attacked Israel in the Six-Day War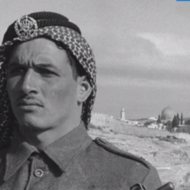 Jordan made a huge mistake when it decided to join the fight against Israel during the 1967 Six-Day War.
In June of 1967, Israel launched a war of defense against the Arab states bent on its destruction and achieved a stunning, miraculous victory, including the liberation of Jerusalem.
While Jordan initially didn't take part in the war, they did join shortly after it began.
This video explains why Jordan joined after Egypt, including the details of why it was a huge mistake on Jordan's part.
Do You Love Israel? Make a Donation to Show Your Support!
Donate to vital charities that protect Israelis and help inspire millions around the world to support Israel too!
Now more than ever, Israel needs your help to fight – and win – the battle of public opinion.
Anti-Israel bias and boycotts are out of control. Israel's enemies effectively use social media to incite brutal terror against innocent Israeli civilians. Please help us fight back!
The post WATCH: The Real Reason Jordan Attacked Israel in the Six-Day War first appeared on United with Israel.
United with Israel