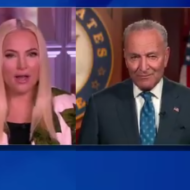 VIDEO: Senator Blasted for Silence on Anti-Semitic Attacks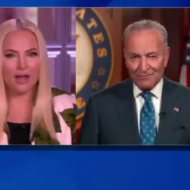 Meghan McCain grills New York Senator Chuck Schumer on his silence over anti-Semitic attacks in New York City.
On a recent segment of ABC's talk show "The View," co-host Meghan McCain took Senator Chuck Schumer to task for not reaching out to Joseph Borgen, who was brutally beaten in broad daylight in New York City.
Borgen was headed to a pro-Israel rally in May when he was viciously attacked by pro-Palestinians thugs. He said that Senator Schumer never reached out to him directly.
McCain grills Schumer on his silence over the anti-Semitic attacks.
On support of Jewish communities, @MeghanMcCain asks @SenSchumer, "Do you understand critics that think you were too silent during the last attack?"

"I've talked repeatedly against anti-Semitism," he responds. "I continue to defend Israel. I believe in a two-state solution." pic.twitter.com/5VRPW2NDBB

— The View (@TheView) July 25, 2021
PLANT FRUIT TREES IN ISRAEL BEFORE SABBATICAL BEGINS!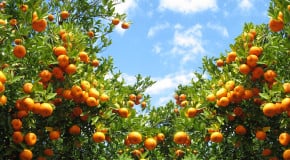 HELP ISRAELI FARMERS PLANT NOW – BEFORE SHMITA!

TIME RUNNING OUT to make the Land even more fruitful while helping Israeli farmers offset financial losses from Covid, Hamas arson fires and the upcoming Sabbatical year.

"…the seventh year shall be a complete rest for the Land…"

"…I will ordain My blessing for you…"
(Leviticus 25:4,21)
CLICK TO PLANT YOUR FRUIT TREES IN ISRAEL TODAY, BEFORE IT'S TOO LATE!

United with Israel