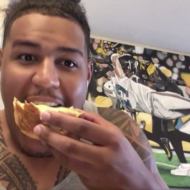 VIDEO: NFL Player Zach Banner Slams Anti-Semitism… and Tells Why He Loves Challah!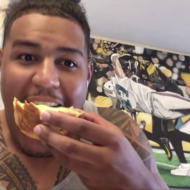 If you haven't tried challah yet yourself, this video will make you rush out to get some! 
Pittsburgh Steelers football player Zach Banner blasted DeSean Jackson earlier this month over his anti-Semitic comments on social media, telling the Philadelphia Eagles basketball athlete not to uplift black people by trampling on others.
But he outdid himself in this entertaining video in which he professes his love for "this awesome bread called challah" and teaches his audience how to pronounce it properly.
His favorite is the cookie crumb flavor.
So I tried challah for the first time and let me tell you…

Deadline for ordering in support of @B3Foundation is TOMORROW at 9am (yeah, I messed that up in the video). https://t.co/cxuKjno5o6 pic.twitter.com/n9CRBqI6x7

— Zach Banner (@ZBNFL) July 21, 2020
JOIN US IN PLANTING FRUIT TREES IN THE LAND OF ISRAEL!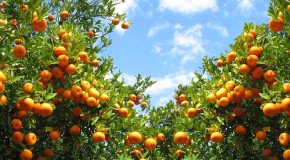 ISRAEL'S SUMMER PLANTING SEASON IS RIGHT NOW!

Make the Land of Israel even more beautiful and fruitful while helping Israeli farmers to recover from financial losses due to coronavirus and destructive Hamas arson fires.

"…for the Lord your God is bringing you into a good land… a land of wheat and barley, vines, figs and pomegranates, a land of olive oil and honey"
(Deuteronomy 8:7-8)


United with Israel