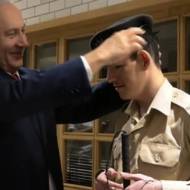 VIDEO: Meet Blind IDF Soldier Whose Dream Finally Came True!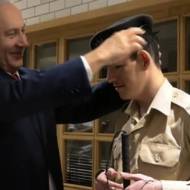 Daniel Defour, despite being blinded at a young age, never gave up on his dream to serve in the IDF. Last week, his dream finally came true.
Although Daniel Defour was exempt from serving in the IDF due to his blindness, he has always dreamed of serving his country.
He expresses particular gratitude to Prime Minister Benjamin Netanyahu, who helped him out by contacting Special in Uniform, an innovative program that integrates youth with disabilities into the IDF and helps prepare them for careers following their army service.
Watch and learn about his amazing story It's truly inspiring!
The amazing story of Daniel Defour

WATCH: The amazing story of Daniel Defour, who despite being blind from a young age, had a dream to join the IDF. This week, Daniel's dream finally came true. Mazal tov!

via: Special in Uniform

Posted by StandWithUs on Thursday, July 30, 2020
HELP ISRAELIS BATTLE CORONA!
Donate to the Corona Emergency Relief Fund. Coronavirus has taken a huge toll on the people of Israel. The poor, elderly and ill are most vulnerable.

Israeli soldiers, security officers and medical care providers operate under great danger and risk to life.

Over 1 million Israelis are out of work. Many cannot make ends meet. We provide financial aid, food, medical supplies and more. Funds are distributed where needed most. The time to act is now!

United with Israel