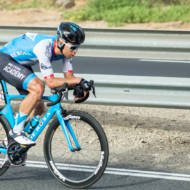 VIDEO: Israeli Cycling Team Racks Up Wins on the Way to Tour de France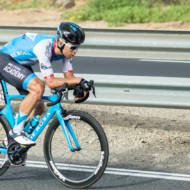 The 'Start-Up Nation' cycling team will make history as the first Israeli team to compete in the Tour de France.
Israel may be a relative newcomer to the world of international cycling competition, but it is already making a name for itself.
Indeed, Team Start-Up Nation, as the crew is called, has been claiming victories in preliminary races before the start the Tour de France in Europe at the end of the month, cycling's premiere annual event.
The team is not only breaking new ground on the race course, its riders also serve as unofficial Israeli ambassadors of peace around the world.
(adsbygoogle = window.adsbygoogle || []).push({});
(adsbygoogle = window.adsbygoogle || []).push({});
(adsbygoogle = window.adsbygoogle || []).push({});
(adsbygoogle = window.adsbygoogle || []).push({});
United with Israel