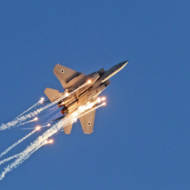 VIDEO: IDF Fighter Jets Blow Up Terror Tunnel After Rocket Fire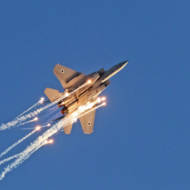 Israeli forces struck a terror tunnel in Gaza Strip in response to rocket fire.
"It is a miracle no one was hurt," commented an Israel whose Sderot home was damaged by a Palestinian rocket on Wednesday, JNS reported.
In response, Israeli fighter jets struck a terrorist tunnel on Thursday in the Gaza Strip.
"The attack will lead to significant damage to the rocket-production process in the Gaza Strip," tweeted the Israel Defense Forces.
מטוסי קרב תקפו הלילה מוצב צבאי ופתח מנהרת טרור אשר מוביל למבנה מרכזי תת-קרקעי עם חומרי גלם כימיים המשמשים לייצור מנועים רקטיים.

התקיפה תוביל לפגיעה משמעותית בתהליך הייצור של הרקטות ברצועה >> https://t.co/fIBl97PE36 pic.twitter.com/LPd6BInQMh

— צבא ההגנה לישראל (@idfonline) April 20, 2022
Send Passover Packages to Needy Israeli Soldiers – Bring Them Joy!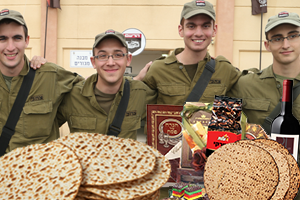 We are honored to thank the young men and women of the IDF who risk their lives every day to protect the freedom of the citizens of Israel.
Join us in sending Passover food packages (and personal notes) to Israeli soldiers and their families

Many soldiers spend the Passover holiday with needy families back home. The soldiers greatly appreciate your love and concern. Bring them Passover joy!
CLICK HERE TO SEND YOUR PACKAGE AND NOTE TO ISRAELI SOLDIERS!
The post WATCH: IDF Fighter Jets Blow Up Terror Tunnel After Rocket Fire first appeared on United with Israel.
United with Israel