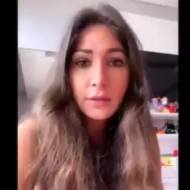 VIDEO: 'Hezbollah Did Far Worse to Beirut Than Israel Did!' Says Lebanese Journalist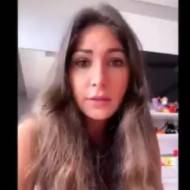 This Lebanese journalist demands answers from Hezbollah terror boss Hassan Nasrallah, whom many are beginning to blame for the horrific blast in Beirut.
On Monday, the entire Lebanese government resigned after a massive explosion in Beirut last week killed hundreds, injured thousands and left hundreds of thousands homeless.
As the journalist in this clip illustrates, many in Lebanon are beginning to point the finger at the Iran-backed Hezbollah terror group, which has hijacked the nation's government and other key components of the nation.
"Did Israel do more [harm to] us than Hezbollah?" she asks, referring to the previous wars Lebanon waged on the Jewish state. Her answer is clear: Hezbollah is ruining Lebanon from within.
A Lebanese journalist asks Nasrallah a simple question and reveals to the world the truth about Hezbollah and Israel!
Must Watch video!

עיתונאית ליבנונית שואלת את נאסראללה שאלה פשוטה וחשפת לעולם את האמת על חיזבאללה וישראל!
חובה צפייה! pic.twitter.com/dy6UcsA8tR

— יוסף חדאד – Yoseph Haddad (@YosephHaddad) August 7, 2020
HELP ISRAELIS BATTLE CORONA!
Donate to the Corona Emergency Relief Fund. Coronavirus has taken a huge toll on the people of Israel. The poor, elderly and ill are most vulnerable.

Israeli soldiers, security officers and medical care providers operate under great danger and risk to life.

Over 1 million Israelis are out of work. Many cannot make ends meet. We provide financial aid, food, medical supplies and more. Funds are distributed where needed most. The time to act is now!

United with Israel