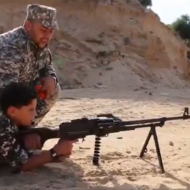 VIDEO: Hamas Uses Child Soldiers, World Remains Silent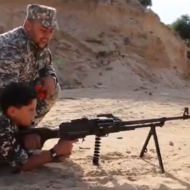 Mohammad Suleiman was forced to be a child soldier in Hamas' endless war to destroy Israel.
Palestinian terror groups use children as weapons of war through suicide bombings, terror tunnel digging, and stabbing attacks, while receiving little condemnation.
Mohammad Suleiman was a Palestinian boy in Gaza who died because Hamas forced him to be a child soldier. In the video clip below he is seen practicing shooting a gun.
Do You Love Israel? Make a Donation to Show Your Support!
Donate to vital charities that protect Israelis and help inspire millions around the world to support Israel too!
Now more than ever, Israel needs your help to fight – and win – the battle of public opinion.
Anti-Israel bias and boycotts are out of control. Israel's enemies effectively use social media to incite brutal terror against innocent Israeli civilians. Please help us fight back!
The post WATCH: Hamas Uses Child Soldiers, World Remains Silent first appeared on United with Israel.
United with Israel