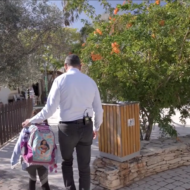 VIDEO: Druze Israeli Ensures Underprivileged Children Have a Place to Call Home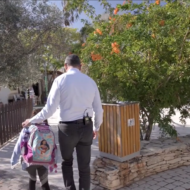 Meet the Druze Israeli who is making sure that underprivileged children from his community have a place to call home.
They say it takes a village to raise a child. Well, in this case, that saying couldn't be truer.
Median, a Druze Israeli, is the manager of the Hurfeish Children's Village, where underprivileged children, ages 3-18, are taken care of in a safe environment where they can thrive.
Watch and learn how the village works and why this is such an important national project.
Do You Love Israel? Make a Donation to Show Your Support!
Donate to vital charities that protect Israelis and help inspire millions around the world to support Israel too!
Now more than ever, Israel needs your help to fight – and win – the battle of public opinion.
Anti-Israel bias and boycotts are out of control. Israel's enemies effectively use social media to incite brutal terror against innocent Israeli civilians. Please help us fight back!
The post WATCH: Druze Israeli Ensures Underprivileged Children Have a Place to Call Home first appeared on United with Israel.
United with Israel