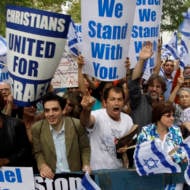 United Nations 'Festival of Jew-Hate' Boycotted by Germany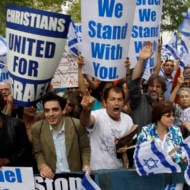 Nine other countries announced that they will not be attending the anti-Israel UN conference.
By JNS.org
Germany is the latest country to announce that it will not attend an upcoming U.N. event that marks the 20th anniversary of the World Conference on Racism in Durban, called Durban IV.
The country's withdrawal from the conference, which is scheduled for September in New York, was reported by the German-language publication Welt am Sonntag and confirmed by a German diplomatic source, according to i24News on Sunday. Germany's Federal Foreign Office reportedly gave no reason for the decision.
Nine other countries—the United States, Canada, Australia, the United Kingdom, Hungary, Austria, Netherlands, the Czech Republic and Israel—have already announced that they will not be attending the conference. France is expected not to attend though no official statement has been released yet, reported i24News.
The international Durban conference, nicknamed "the festival of Jew-hate," has a history of promoting anti-Semitic and anti-Israel hatred.
At the first conference in 2001, anti-Jewish and anti-Israel material were distributed that accused Israel of genocide while participants engaged in Holocaust denial and debated if Adolf Hitler's ideology had any validity. The Durban Declaration adopted at the 2001 event also demonized and delegitimized Israel.
As of early July, the U.N. General Assembly's working draft for a resolution that will be adopted at Durban IV said that they "reaffirm the Durban Declaration and Program of Action, adopted in 2001 … and reaffirm our commitment to its full and effective implementation."
Do You Love Israel? Make a Donation to Show Your Support!
Donate to vital charities that protect Israelis and help inspire millions around the world to support Israel too!
Now more than ever, Israel needs your help to fight – and win – the battle of public opinion.
Anti-Israel bias and boycotts are out of control. Israel's enemies effectively use social media to incite brutal terror against innocent Israeli civilians. Please help us fight back!

United with Israel