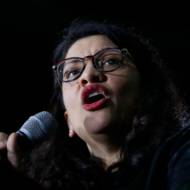 Tlaib Slams Punishment of Terrorist Who Murdered Israeli Teen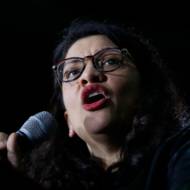 Michigan Congresswoman labeled Israel an "apartheid government" and called on the U.S. to stop sending money to "violently oppress the Palestinians."
By United With Israel Staff
In her latest attack on the Jewish state, Rep. Rashida Tlaib (D-Mich) labeled Israel an "apartheid government" and called on the U.S. to stop sending money to "violently oppress the Palestinians."
She was responding to Israel's demolition of a Palestinian terror suspect's home near Ramallah on Thursday.
"Reminder: Apartheid government is not a democracy. We must stop our taxpayer dollars being used to violently oppress the Palestinians. Just this week Israel demolished and leveled the home of a Palestinian family in the beloved village of Turmusaya. For what? To dehumanize," Tlaib tweeted on Sunday.
in reality, Montasser Shalabi, whose home was razed, opened fire on a group of teenagers at the Tapuach Junction in Samaria in May. Yehuda Guetta, a 19-year-old student was killed in the drive-by shooting and two others were injured.
Shalabi was the legal owner of the demolished property in the village of Turmus Ayya,where his estranged wife and children lived.
Israel's High Court of Justice threw out a petition filed by human rights organizations, clearing the way for the razing.
Previous U.S. administrations never clashed with Israel over home demolitions, a government policy that dates back to the establishment of the state. However, Shalabi and his family have U.S. citizenship, an ostensible grounds on which the Biden administration devoted scrutiny to the case.
The Israeli home demolition policy is designed to deter terrorism.
Tlaib, born in Detroit to Palestinian immigrants, supports the Boycott Divestment and Sanctions movement, which seeks Israel's destruction as the world's only Jewish state. She has also accused her American Jewish critics of having dual loyalties.
PLANT FRUIT TREES IN ISRAEL BEFORE SABBATICAL BEGINS!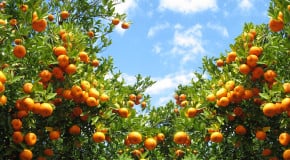 HELP ISRAELI FARMERS PLANT NOW – BEFORE SHMITA!

TIME RUNNING OUT to make the Land even more fruitful while helping Israeli farmers offset financial losses from Covid, Hamas arson fires and the upcoming Sabbatical year.

"…the seventh year shall be a complete rest for the Land…"

"…I will ordain My blessing for you…"
(Leviticus 25:4,21)
CLICK TO PLANT YOUR FRUIT TREES IN ISRAEL TODAY, BEFORE IT'S TOO LATE!
The post Tlaib Slams Punishment of Terrorist Who Murdered Israeli Teen first appeared on United with Israel.
United with Israel