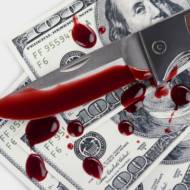 Terrorists Paid More than Doctors by Palestinian Authority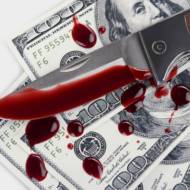 Terrorists receiving pay-for-slay stipends get more money from the PA than doctors, according to reports and figures cited by Palestinian Media Watch.
By Pesach Benson, United With Israel
A narrowly-averted Palestinian doctors strike underscores the Palestinian Authority's skewed financial priorities.
Simply put, terrorists receiving pay-for-slay stipends get more money from the PA than doctors, according to reports and figures cited by Palestinian Media Watch.
According to Aliqtisadi, a news portal based in the United Arab Emirates, the Palestinian Union of Doctors claimed that the basic salary of a general doctor is 5,500 shekels ($1,684) per month while a specialist earns 6,800 shekels ($2,112)per month. After 20 years, the salaries grow to 7,000 ($2,143) and 8,800 shekels ($2,694) respectively.
Palestinian terrorists serving time in Israel get more in the long-term.
That may be due to the 2004 PA Law of Prisoners and Released Prisoners which regulates the stipends. The law and regulations provide that a terrorist prisoner's salary will rise in accordance with the time he spends in prison. It appears that the salaries of Palestinian doctors don't rise at the same rate as the terror stipends.
PMW compared the base salary of the doctor after seven years of study to the stipends received to terrorists who have served seven years in prison. It calculated that the terrorist will receive 4,000 shekels ($1,224) a month. The PA takes into account that —  unlike doctors — prisoners don't have living expenses.
The disparity becomes even pronounced after 20 years, when Ramallah takes a doctor's professional experience into account.
"While the PA pays a specialist doctor with 20 years' experience (after 7 years of study) a measly 8,800 shekels ($2,694) a month, it pays the terrorist who has spent the same 27 years in prison 10,000 shekels ($3,062) per month," PMW wrote.
Ramallah's Budgeting
PMW further explains that, "according to financial reports published by the PA, in the entire year of 2021, the PA wage bill for the entire Ministry of Health (employees of the ministry, doctors, nurses etc.) was 892,607,850 shekels ($273,331,528)."
In comparison, Ramallah has spent 840 million shekels ($256 million) in 2021 on "financial rewards to imprisoned terrorists, released terrorists, wounded terrorists and the families of dead terrorists." That's an estimate because the Palestinian Authority is not transparent about how it accounts for for its controversial pay-for-slay stipends.
In 2020, for example, Palestinian leaders showed European officials a fake budget with terror stipends erased.
The Palestinians have been forced to fudge their numbers because of the Taylor Force Act of 2018, which halted U.S. aid to the Palestinians as long as terror stipends were being paid out.
The Act was is named for Taylor Force, a American graduate student who was stabbed to death by Bashar Masalha, a 21-year-old Palestinian in a Jaffa stabbing spree in 2016. Masalha injured 11 other people before he was shot and killed by police officers. Congress took action after learning that Masalha's family was benefiting from the stipends.
Israel, which collects certain taxes on behalf of the Palestinian Authority, has been deducting the sums spent by Ramallah on terror stipends from monthly revenue transfers to the PA.
Reporting on the threatened doctors' strike, the official PA daily, Al-Haya Al-Jadida wrote, "The [health] ministry said that the [PA] government and the ministry are in a difficult situation in light of the lack of financial resources, the stoppage of external aid, and the theft of tax money by the occupation and it taking a large part of our money as a result of the national position that adheres to the principles."
Doctors aren't the only Palestinian sector feeling the pinch. Earlier in March, PMW also noted that the Palestinian Authority announced that public service workers would only receive 80 percent of their salary.
The PA's own employees were given a similar message.
Doctors and public service workers were essentially told their paltry pay is Israel's fault, and that pay-for-slay is a Palestinian national "principle."
Bring Purim Joy to Victims of Terror and Refugees from Ukraine!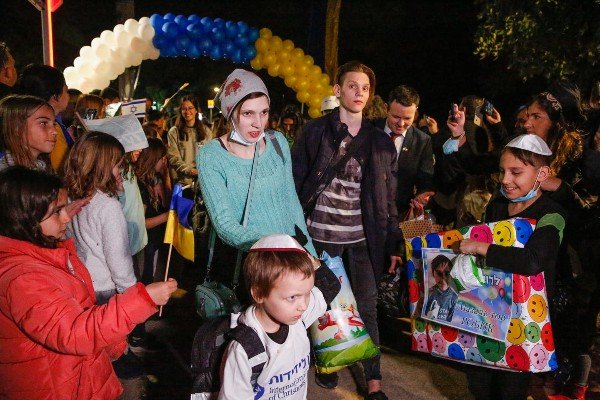 Join us in providing Israeli victims of terror and Jewish refugees from Ukraine – who have suffered terribly – with much needed comfort, blessing and holiday joy.


Families have been destroyed by ongoing terror attacks. Orphans have been rescued to Israel from brutal bombings in Ukraine. They need our compassion and love!


Brighten their holiday by sending beautiful Purim food baskets, yummy treats, personal notes and amazing toys for the children.
CLICK HERE TO SEND YOUR PURIM GIFT & PERSONAL NOTE TO THE VICTIMS
The post Terrorists Paid More than Doctors by Palestinian Authority first appeared on United with Israel.
United with Israel