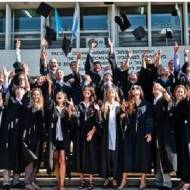 Tel Aviv U Ranks 8th in the World for Alumni Entrepreneurship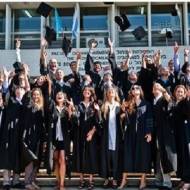 The MBA program at TAU's Coller School of Management places 13th in the world for producing entrepreneurs; TAU alumni rank high among female entrepreneurs.
By United with Israel Staff
Tel Aviv University (TAU) ranked among the world's top 50 universities for global entrepreneurship: 912 TAU undergraduate alumni, who have founded 761 companies and raised $26.8 billion in venture capital, make TAU 8th in the world and 1st outside the US among universities that produce successful entrepreneurs, according to financial data company PitchBook.
Topping the 2021 PitchBook list are four leading American universities: Stanford University (1), UC Berkeley (2), Harvard Univeristy (3), and MIT (4).
Tel Aviv University's spot in 8th place was followed by elite institutions like Yale (11), Princeton (13), and UCLA (14).
Three other Israeli universities are also included in PitchBook's top 50: Technion – Israel Institute of Technology ranked 12th, The Hebrew University ranked 31st, and Ben-Gurion University ranked 44th.
This remarkable achievement comes on the heels of the 2021 ranking by research and policy advisory organization Startup Genome, in which TAU, the only Israeli representative, was ranked 5th in the world for entrepreneurship.
In PitchBook's separate global ranking for MBA programs, TAU's Coller School of Management ranked 13th of 25 in producing MBA graduates who have founded venture capital-backed companies. Harvard, Stanford, and Wharton MBAs placed at the top of this list, while the MBA programs at Yale, Oxford, Cornell, Duke and other leading institutions ranked after TAU's Coller School.
Altogether, 351 alumni with MBAs from TAU have raised a total of $8.8 billion for founding 330 companies, with the highest investments registered in Wiliot, Fabric, BlueVine, Forter, Houzz and others.
"We are proud of the high international positioning of Tel Aviv University and the Coller School of Management. Our place among the world's leading institutions reflects the achievements of our alumni and their contribution to the establishment and accelerated growth of many companies," said Prof. Moshe Zviran, Dean of the Coller School of Management and Chief Entrepreneurship and Innovation Officer at TAU.
"The extensive knowledge, insight and toolbox acquired by students in all our programs and specializations assist our alumni in their entrepreneurial activities, giving them significant added value in the global technological and business arena," he added.
TAU also leads in PitchBook's world ranking of female entrepreneurs who have founded companies with venture capital backing, placing 20th for TAU's female undergraduate alumni and ranking 14th for female graduates of the Coller School's MBA program.
The 2021 university rankings are based on the number of founders whose companies received a first round of venture funding between Jan. 1, 2006 and Oct. 31, 2021. These founders received their undergraduate or MBA education from the universities outlined in this list.
Bring Chanukah Joy to Israeli Soldiers – Send Winter Care Packages!
We are honored to thank the young men and women of the IDF who risk their lives every day to defend the citizens of Israel.
Join us in sending holiday care packages and personal notes of support to Israeli soldiers who are out in the cold all day.
Warm up a soldier's heart with essential winter wear including fleece jackets, hats, gloves and more. Keep an entire unit warm!
THE SOLDIERS REALLY APPRECIATE YOUR LOVE AND CONCERN!
Click Here to Send Your Gift and Personal Note to Israeli Soldiers
The post Tel Aviv U Ranks 8th in the World for Alumni Entrepreneurship first appeared on United with Israel.
United with Israel