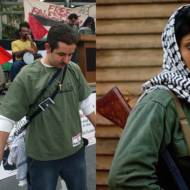 'Strip Their Funding': Lawmaker Says No Aid for University That Invited Terrorist to Speak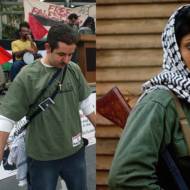 Congressman Doug Lamborn demands the federal government cut funds to San Francisco State University for hosting a notorious Palestinian terrorist.
By Yakir Benzion, United With Israel
A mainstream California university that hosted an unrepentant Palestinian terrorist caught the attention of one Congressman who says San Francisco State University crossed a red line.
Ranking Member of the House Armed Services Committee, Rep. Doug Lamborn of Colorado, sent a letter this week to Education Secretary Betsy Devos and Treasury Secretary Steven Mnuchin calling on them to investigate the University "for potential breaches of material support [for terrorism] laws."
Lamborn noted that on Wednesday SFSU held an online panel featuring Leila Khaled, who is a proud member of the Popular Front for the Liberation of Palestine (PFLP), a designated terror group. She also brags about her role in two airplane hijackings. The PFLP has a long history of terrorist attacks and as a known terror organizations there are severe sanctions on the group and anyone with ties to it.
"The U.S. State Department has designated [the PFLP] as a terrorist group," Lamborn wrote, adding that Khaled "is an unrepentant terrorist who continues to boast about her terrorist acts."
"This is deeply troubling and requires immediate action, up to and including cutting all federal funding and investigating other potential violations of the law," Lamborn wrote.
The watchdog group StopAntiSemitism.org praised Lamborn for taking a stand.
"We applaud Congressman Lamborn's chutzpah for spotlighting San Francisco State University's outrageous decision to host a convicted terrorist under the guise of 'free speech,'" StopAntisemitism Director Liora Rez said.
"This is just the latest of countless indications that higher education has become hopelessly politicized and is in dire need of a severe course correction," House Intelligence Committee Ranking Member Devin Nunes told political commentator Sara A. Carter in an interview on her website. "These schools should be educating our next generation of leaders, but instead they're spreading a harmful, extremist ideology that champions terrorists and hijackers."
Both Zoom and Facebook refused to host the online seminar, and the group at San Francisco State University that hosted Khaled started broadcasting the event on YouTube. However, after about 20 minutes of showing the event online, YouTube suddenly cut the stream and removed the video for violating its Terms of Service.
Zoom issued a statement saying it was committed to "the open exchange of ideas and conversations," but that those were subject to its Terms of Service that comply with anti-terrorism laws.
"In light of the speaker's reported affiliation or membership in a U.S.-designated foreign terrorist organization, and SFSU's inability to confirm otherwise, we determined the meeting is in violation of Zoom's Terms of Service and told SFSU they may not use Zoom for this particular event," said Zoom deputy general counsel, Lynn Haaland.
HELP ISRAELIS BATTLE CORONA!
Donate to the Corona Emergency Relief Fund. Coronavirus has taken a huge toll on the people of Israel. The poor, elderly and ill are most vulnerable.

Israeli soldiers, security officers and medical care providers operate under great danger and risk to life.

Over 1 million Israelis are out of work. Many cannot make ends meet. We provide financial aid, food, medical supplies and more. Funds are distributed where needed most. The time to act is now!

United with Israel