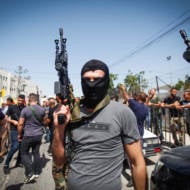 Shomron Shootout: Israeli Special Forces Battle Terrorists in Jenin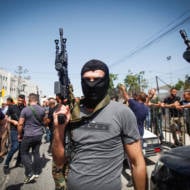 Israeli special forces shoot several terrorists in Jenin gun battle
By TPS
Israeli Special Forces operating in the Palestinian Authority (PA) city of Jenin in Samaria on Monday night encountered fierce and violent resistance and engaged in a gun battle, in which several terrorists were shot.
Operating to "counter terrorism," the police stated that its elite Yamam unit encountered massive gunfire, and terrorists throwing explosive devices, firebombs and rocks.
Deploying "advanced means and capabilities," the Israeli forces returned fire at the terrorists.
Several of the terrorists were reportedly hit. Some reports say that at least six terrorists were shot, including some in serious condition.
There were no Israeli casualties, and minor damage was done to their armored vehicles.
Israeli forces operating in Jenin in recent weeks have repeatedly encountered a violent pushback by the local population, leading them to properly prepare for all scenarios and extremities before leaving on a counterterrorism mission in the city.
PLANT FRUIT TREES IN ISRAEL BEFORE SABBATICAL BEGINS!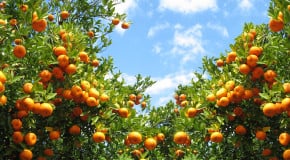 HELP ISRAELI FARMERS PLANT NOW – BEFORE SHMITA!

TIME RUNNING OUT to make the Land even more fruitful while helping Israeli farmers offset financial losses from Covid, Hamas arson fires and the upcoming Sabbatical year.

"…the seventh year shall be a complete rest for the Land…"

"…I will ordain My blessing for you…"
(Leviticus 25:4,21)
CLICK TO PLANT YOUR FRUIT TREES IN ISRAEL TODAY, BEFORE IT'S TOO LATE!
The post Shomron Shootout: Israeli Special Forces Battle Terrorists in Jenin first appeared on United with Israel.
United with Israel