Second Orthodox Jew Drafted to Major League Baseball in Two Days

Nats pick makes Elie Kligman, who became the second Orthodox Jew drafted to Major League Baseball in two days.
By Algemeiner Staff
As the Washington Nationals' final, 20th-round pick in the Major League Baseball draft, Elie Kligman became the second Orthodox Jewish player selected by an MLB team in two days.
A star pitcher and power hitter at Cimarron-Memorial High School in Las Vegas, Kligman has previously pledged to stick to his faith even if he makes it to the majors — telling the New York Times in March, "my goal is to become the first Shabbas observant player in Major League Baseball."
On the @ILBaseball team bus heading to Hartford when he got the news. Nice to share it with the guys. pic.twitter.com/xVA5Z3G4CZ

— Marc J. Kligman (@MLBAgent) July 13, 2021
Kligman's father and agent, Marc Kligman, shared his son's reaction to the news after learning of the Nats' choice while traveling with the Israeli national baseball team.
On Monday, New York native Jacob Steinmetz made history by becoming the first known Orthodox Jewish player drafted by a major league team, after he was selected 77th overall by the Arizona Diamondbacks.
Steinmetz's own reaction to the news was also shared on social media, after a phone call prompted an eruption of cheers from friends and family.
Amazing moment as Long Island native Jacob Steinmetz becomes the first Orthodox Jewish athlete to get selected in the MLB Draft pic.twitter.com/giZgs8GELh

— Axcess Baseball LI (@axcessbaseball) July 12, 2021
PLANT FRUIT TREES IN ISRAEL BEFORE SABBATICAL BEGINS!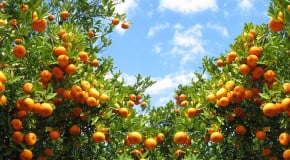 HELP ISRAELI FARMERS PLANT NOW – BEFORE SHMITA!

TIME RUNNING OUT to make the Land even more fruitful while helping Israeli farmers offset financial losses from Covid, Hamas arson fires and the upcoming Sabbatical year.

"…the seventh year shall be a complete rest for the Land…"

"…I will ordain My blessing for you…"
(Leviticus 25:4,21)
CLICK TO PLANT YOUR FRUIT TREES IN ISRAEL TODAY, BEFORE IT'S TOO LATE!
The post Second Orthodox Jew Drafted to Major League Baseball in Two Days first appeared on United with Israel.
United with Israel