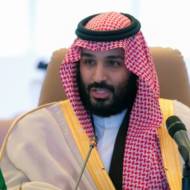 Saudis Back Israel-UAE Peace, Welcome Flights into Airspace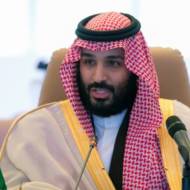 The Saudi move "will cheapen flights, it will shorten time, it will develop tremendous tourism and our economy," commented Prime Minister Benjamin Netanyahu.
By Yakir Benzion, United With Israel
Saudi Arabia announced Wednesday that it is now allowing "all countries" to use its airspace for flights to and from the United Arab Emirates, which means an  end to their boycott on flights to and from Israel flying over the Gulf state.
The state-run Saudi Press Agency issued a short press release saying that the Saudi General Authority of Civil Aviation "approved the request … which includes the desire to allow flights coming to and departing from the United Arab Emirates to all countries to pass through the Kingdom of Saudi Arabia's airspace."
Without saying so directly, Saudi Arabia appears to have given its blessing to the Israel-UAE peace accord, which was announced last month by President Donald Trump and is expected to be signed in a ceremony at the White House in the coming weeks.
An ecstatic Prime Minister Benjamin Netanyahu tweeted that it was a "huge breakthrough: We confirmed that Israeli planes and planes from all countries will be able to fly directly from Israel to Abu Dhabi, Dubai and back."
"It will cheapen flights, it will shorten time, it will develop tremendous tourism and our economy," the prime minister said.
On Monday the Saudis gave permission for the first ever El Al flight from Tel Aviv to Abu Dhabi, carrying a joint American-Israeli delegation that included President Trump's special peace envoy and son-in-law Jared Kushner, one of the architects of the historic peace deal that will see the UAE become the third Arab nation after Egypt and Jordan to sign a peace treaty with Israel.
However, Aviation International News (AIN) called the historic flight on Monday "a ceremonial first flight by El Al from Tel Aviv to Abu Dhabi," and said that it wasn't a sign of permanent approval, but had succeeded in raising expectations that Saudi Arabia would open its airspace to Israeli airlines as well."
The news shows a huge crack in the Palestinian demand for a boycott of the Jewish State. The previous Saudi ban on flyovers had for years added hours of extra travel time to flights between Israel and much of Asia, which had to detour around Saudi Arabia to remain in friendly air space.
HELP ISRAELIS BATTLE CORONA!
Donate to the Corona Emergency Relief Fund. Coronavirus has taken a huge toll on the people of Israel. The poor, elderly and ill are most vulnerable.

Israeli soldiers, security officers and medical care providers operate under great danger and risk to life.

Over 1 million Israelis are out of work. Many cannot make ends meet. We provide financial aid, food, medical supplies and more. Funds are distributed where needed most. The time to act is now!

United with Israel