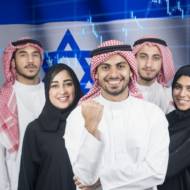 Saudi Arabia to Invest Millions in Israeli Startups: Report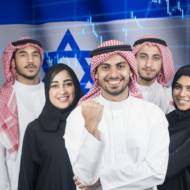 This is the first known investment by the Saudi Public Investment Fund in Israeli businesses and represents a significant step in the Mideast states' relations.

By Pesach Benson, United With Israel
Saudi Arabia is reportedly ready to invest millions of dollars from the kingdom's sovereign wealth fund in Israeli businesses, the Wall Street Journal reported on Saturday.
Israel and Saudi Arabia do not have diplomatic relations, though the two maintain quiet security cooperation. According to the Journal, the move is the first known instance of money from the Saudi Public Investment Fund being directed to Israel and could help pave the way for the two countries to normalize ties.
The Journal reported that Affinity Partners will invest a $2 billion commitment from the Saudis. The report did not specify how much money would be directed towards Israel, but it did note that two unspecified startups have already been selected for investment.
The report also said that as part of the agreement, Saudi Arabia would also allow Israeli businesses to invest in the Saudi economy through Affinity.
"In talks with Saudi leaders, [Affinity Partners] warned them that their country could lose out on access and opportunities in what they called 'the Silicon Valley of the Middle East' to neighbors who had signed the Abraham Accords," the Journal wrote.
Saudi Crown Prince Mohammed bin Salman serves as chairman of the $600 billion Public Investment Fund. Saudi officials declined to comment.
Affinity Partners is a private-equity firm launched by Jared Kushner, who is also the son-in-law of former President Donald Trump. Kushner was a key broker in the Abraham accords, which brought peace agreements between Israel, Morocco, Bahrain and the United Arab Emirates.
The Journal also reported that Kushner is courting Indonesia and Qatar investment in Israel.
Do You Love Israel? Make a Donation to Show Your Support!
Donate to vital charities that protect Israelis and help inspire millions around the world to support Israel too!
Now more than ever, Israel needs your help to fight – and win – the battle of public opinion.
Anti-Israel bias and boycotts are out of control. Israel's enemies effectively use social media to incite brutal terror against innocent Israeli civilians. Please help us fight back!
The post Saudi Arabia to Invest Millions in Israeli Startups: Report first appeared on United with Israel.
United with Israel