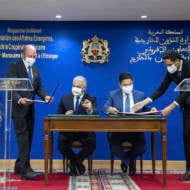 'POWER OF HOPE': Israel, Morocco 'Making the World a Safer Place,' Says Foreign Minister Lapid

"Today, we are not being good politicians, we are being good parents," Lapid stated in Morocco.
In a historic move, Israel's Foreign Minister Yair Lapid visited Morocco last week after diplomatic ties were re-established through the Abraham Accords.
In addition to opening a diplomatic mission in the North African country, the two nations signed three accords towards strengthening ties.
In a speech at the mission's opening, Lapid said, "Today, we are making the world a safer place for our children and we are teaching them a lesson about the power of hope."
PLANT FRUIT TREES IN ISRAEL BEFORE SABBATICAL BEGINS!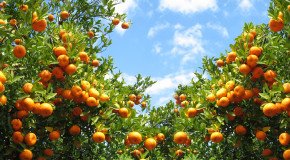 HELP ISRAELI FARMERS PLANT NOW – BEFORE SHMITA!

TIME RUNNING OUT to make the Land even more fruitful while helping Israeli farmers offset financial losses from Covid, Hamas arson fires and the upcoming Sabbatical year.

"…the seventh year shall be a complete rest for the Land…"

"…I will ordain My blessing for you…"
(Leviticus 25:4,21)
CLICK TO PLANT YOUR FRUIT TREES IN ISRAEL TODAY, BEFORE IT'S TOO LATE!
The post 'POWER OF HOPE': Israel, Morocco 'Making the World a Safer Place,' Says Foreign Minister Lapid first appeared on United with Israel.
United with Israel