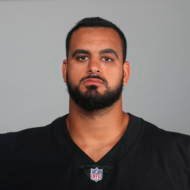 Palestinian NFL Player Uses Platform to Trash Israel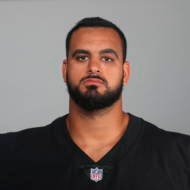 The Detroit Lions' Oday Aboushi uses his platform as a professional football player to promote an anti-Israel narrative that accuses the Jewish state of "systematic oppression" and "occupation."
By Ezra Stone, United with Israel
"People can relate to us as activists — me as a girl from southwest Detroit, him the NFL player," commented U.S. congresswoman Rashida Tlaib to the Associated Press, praising professional football player Oday Aboushi.
In addition to both being Palestinian-Americans, Tlaib and Aboushi share something else in common: they both use their platforms as public figures to bash Israel and demonize the Jewish state.
While Tlaib's history of anti-Israel activism is well-documented and has led to persistent accusations of anti-Semitism, Aboushi recently used an AP feature to push the narrative that the State of Israel is an "occupation" that engages in "systematic oppression."
The AP feature on Aboushi used the common trope that conflates anti-police brutality activism in the U.S.with promotion of the Palestinian agenda.
According to the AP, "Aboushi was front and center as his teammates spoke to reporters about their decision" not to practice "as a form of protest after a Black man, Jacob Blake, was shot by police in Wisconsin" last summer.
Absurdly, Aboushi claimed the media "turn[s] a blind eye to the mistreatment of the Palestinian people" in an article published by one of the world's top sources of news, the Associated Press. The article is dedicated to promoting Aboushi's one-sided, anti-Israel agenda, so clearly the AP is not turning a "blind eye" to the Palestinian narrative.
As if to paper over the piece's obvious bias, the article touts Aboushi's friendship with a Jew, Michael Strauss, who was his roommate a decade ago at the University of Virginia.
"Palestinians are going through a very similar situation as we have here with African Americans as far as the way they're being treated through systematic oppression," Aboushi commented, unchallenged by the AP.
A cursory internet search reveals that Aboushi's anti-Israel rhetoric goes back years and includes a tweet showing an older Arab woman with Orthodox Jews conversing in the background  and the caption, "88 year-old Palestinian evicted from home in Jerusalem by Israel authorities to make room 4 Orthodox Jews."
The same photo was used by others in anti-Israel smear campaigns.
Aboushi has also touted the activities of an organization called Islamic Relief, which has been accused of funding state-designated terror groups such as Hamas and the Muslim Brotherhood.
THE DREAM RAFFLE – Win a Luxury Jerusalem Home!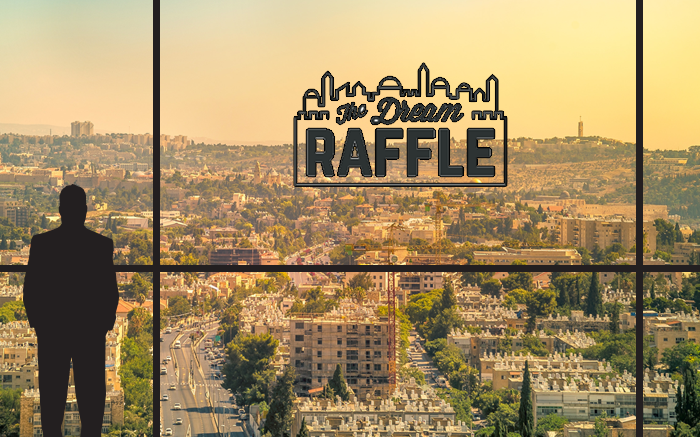 THE CITY. THE DREAM. THE CHANCE OF A LIFETIME!
Your brand new Million Dollar Jerusalem apartment with an awesome view of the Temple Mount is just a few clicks away.
The keys to a luxury Jerusalem apartment can be yours forever.
And at the same time support great causes like United with Israel!
The Dream Raffle may sound too good to be true… but it is real. Enter now before it's too late!
The post Palestinian NFL Player Uses Platform to Trash Israel first appeared on United with Israel.

United with Israel