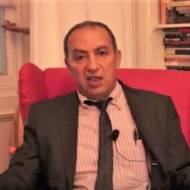 Palestinian 'Activist' Charged with Terror Crime in UK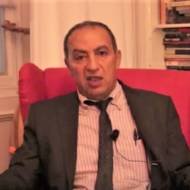 A Palestinian doctor living in Scotland met with members of a local group that carried out a 1998 car bombing, which killed 29 innocent people and wounded scores more.
By Yakir Benzion, United With Israel
A Palestinian living in Scotland was arrested and charged with "preparatory acts of terrorism" as part of a police investigation into the activities of a group called the New IRA, the Derry Daily news website reported Tuesday.
Dr. Issam Hijjawi, a known Palestinian activist who lives in Edinburgh, was due to appear in court in Omagh, Northern Ireland to be formally charged with "preparatory acts of terrorism."
Britain's MI5 security agency tracked Hijjawi, who met with members of "the New IRA," the group suspected of being involved in terrorism. The New IRA was formed by former Irish Republican Army (IRA) terror group members who reject the peace agreement signed in 1998 to stop its acts of violence.
The New IRA claimed responsibility for the 1998 car bombing in Omagh that killed 29 innocent people and wounded scores more. Police have been tracking members of the secretive group who still embrace extremism and violence.
Hijjawi, 62, was arrested at Heathrow Airport on the weekend as he attempted to fly to Lebanon and was transported to Northern Ireland for questioning. Police searched his Edinburgh home for evidence.
Hijjawi attended meetings that were bugged by MI5 at which several leading members of the New IRA were present.
The report said Hijjawi also visited Lebanon in 2018 accompanied by Irishman Kevin Barry Murphy, one of six people charged with a number of terror-related offenses, including directing terrorism.
Hijjawi's lawyers claimed he only gave an update on the current situation in the Middle East, but the Palestinian is on record as saying his goal is the destruction of Israel.
"Comrades, be assured that we are on the right side of history, whether in Palestine or Ireland, the nearly century-long struggle for freedom, self-determination, dignity and social justice will prevail, and the imperialist, colonialist powers sooner or later will be defeated, it's just a matter of time," Hijjawi was quoted as saying.
There is a known history of cooperation between the leading Palestinian and Irish terrorist groups dating back to the early 1970s. The Fatah organization headed by Palestinian arch-terrorist Yasser Arafat organized arms and training for IRA terrorists in Libya and Lebanon.
There are suspicions that the terror links have continued through the years. A British explosives expert working with the Palestinian Red Crescent during the second intifada discovered 200 "exact replicas" of IRA-issue pipe bombs in the Palestinian city of Jenin, giving indications of continuing paramilitary links, the Jerusalem Post reported.
HELP ISRAELIS BATTLE CORONA!
Donate to the Corona Emergency Relief Fund. Coronavirus has taken a huge toll on the people of Israel. The poor, elderly and ill are most vulnerable.

Israeli soldiers, security officers and medical care providers operate under great danger and risk to life.

Over 1 million Israelis are out of work. Many cannot make ends meet. We provide financial aid, food, medical supplies and more. Funds are distributed where needed most. The time to act is now!

United with Israel