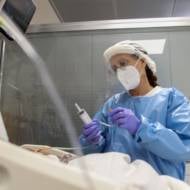 New Israeli COVID Drug Offered to Hospital Patients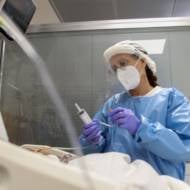 All the patients who received AMOR-18 were discharged in a matter of days.
By Pesach Benson, United With Israel
Coronavirus patients at the Ziv Medical Center in Tzfat (Safed) were offered a new Israeli drug for the first time, Israel Hayom reported on Tuesday.
The drug, known as AMOR-18, was made available to all moderate to serious COVID-19 patients after a controlled study concluded the medication had "clear and positive results in participating patients," according to the paper.
AMOR 18 is also being administered in clinical trials at hospitals in Tel Aviv, Rehovot, Bnei Brak and Beer Yaakov. The Barzilai Medical Center in Ashkelon also plans its own study.
In Ziv's clinical trials, Israel Hayom reported, 18 patients were treated with AMOR-18 while another 19 were given a placebo. All the patients who received AMOR-18 were discharged from the hospital in a matter of days.
AMOR-18 is manufactured by the Ness Ziona-based biotech company, Amorphical. The drug has significantly reduced inflammation, particularly in the lungs.
"We are pleased the doctors at Ziv Medical Center were the first to recognize the potential of the drug to save lives. We hope additional hospitals will join the process and allow patients hospitalized with coronavirus to receive the medicine," Amorphical said in a statement.
According to the Ministry of Health, there are 39,912 active cases of COVID in Israel, of which 352 are serious. Since the pandemic broke out, 10,392 Israelis have died of COVID. More than six million people have died of COVID world-wide.
Bring Purim Joy to Victims of Terror and Refugees from Ukraine!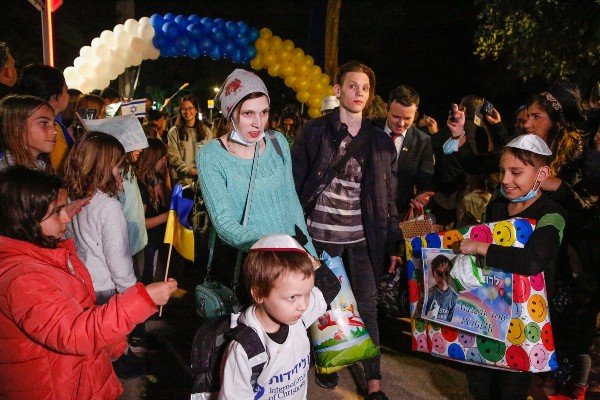 Join us in providing Israeli victims of terror and Jewish refugees from Ukraine – who have suffered terribly – with much needed comfort, blessing and holiday joy.


Families have been destroyed by ongoing terror attacks. Orphans have been rescued to Israel from brutal bombings in Ukraine. They need our compassion and love!


Brighten their holiday by sending beautiful Purim food baskets, yummy treats, personal notes and amazing toys for the children.
CLICK HERE TO SEND YOUR PURIM GIFT & PERSONAL NOTE TO THE VICTIMS
The post New Israeli COVID Drug Offered to Hospital Patients first appeared on United with Israel.
United with Israel