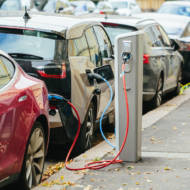 New Israeli Battery for Electric Cars Charges in Just 5 Minutes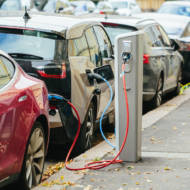 The batteries can already recharge scooters and drones, but the Israeli company is aiming to revolutionize the electric car sector.
By Yakir Benzion, United With Israel
An Israeli high-tech company that specializes in the new generation of batteries announced it has developed a new product that will enable electric cars to be recharged in five minutes, Globes reported Thursday.
StoreDot said it is making samples of the first-generation 5-minute-charge battery engineering available in order to show the commercial viability of its XFC batteries for car manufacturers so that they can eliminate the range and charging anxiety associated with electric vehicles.
A big drawback to electric cars is that unlike gasoline powered vehicles that can be refueled in a couple of minutes, it takes hours to fully charge an electric car.
Based just north of Tel Aviv in Herzliya, StoreDot has already shown the 5-minute charge time works in two-wheeled electric vehicles and says it can already offer ultra-fast charging to a number of other industries, such as commercial drones and consumer electronics.
But the big money is in electric cars, and StoreDot is looking for potential electric vehicle and industry partners to use its metalloid nano-particles technology that replaces traditional graphite. The company calls it a key breakthrough in overcoming major issues that plague existing technology with regard to safety, battery cycle life and swelling – where the batteries get dangerously bigger and can split their housing.
"StoreDot continues to go from strength to strength as we get one step closer to making our vision of 5-minute charging of EVs a commercial reality," said StoreDot CEO Dr. Doron Myersdorf. "Today's announcement marks an important milestone, moving XFC for the first time beyond innovation in the lab to a commercially-viable product that is scalable for mass production."
Myersdorf said the company will begin producing the new second-generation, silicon-dominant anode prototype battery for electric vehicles later this year.
The batteries are designed to be produced on existing Lithium-ion battery production lines at the factory of their partner, EVE Energy in China. The company stressed the safety of the new tech, saying the samples of the new technology are compliant with the UN 38.3 international requirement, which ensures the safety of Li-ion batteries during shipping.
StoreDot already has some impressive backers, including British Petroleum (BP), Daimler, Samsung and Israeli billionaire Roman Abramovich. The company got its start with fast-charging of smartphones but switched its focus to the electric vehicles sector, Globes reported.
"We founded StoreDot to achieve what many said could never be done – develop batteries capable of delivering a full charge in just five minutes," Mysersdorf said, saying they've already proven the technology two years ago with an electric scooter and again last year with a commercial drone.
"Today's milestone is just the beginning. We're on the cusp of achieving a revolution in the electric vehicle charging experience that will remove the critical barrier to mass adoption of electric vehicles," he said.
Keep Israeli Soldiers Warm – Send Winter Care Packages!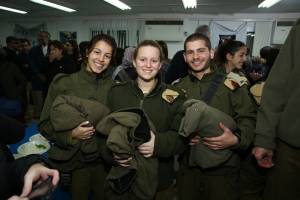 We are honored to thank the young men and women of the IDF who risk their lives every day to defend the citizens of Israel.
Join us in sending winter care packages and personal notes of support to Israeli soldiers who are out in the cold all day.
Warm up a soldier's heart with essential winter wear including fleece jackets. Keep an entire unit warm by ordering 10 packages…
THE SOLDIERS REALLY APPRECIATE YOUR LOVE AND CONCERN!
Click Here to Send Your Gift and Personal Note to Israeli Soldiers
The post New Israeli Battery for Electric Cars Charges in Just 5 Minutes first appeared on United with Israel.

United with Israel