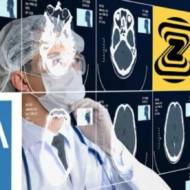 New Israeli Analytic Tool Aids Radiologists with Mammogram Backlog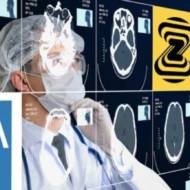 Zebra Medical Vision wins FDA approval for HealthMammo, a deep-learning analytics solution that helps breast radiologists find suspicious lesions.
One of the many ripple effects of the Covid-19 pandemic is that imaging centers cancelled or postponed annual mammogram appointments.
A 94 percent drop in mammography during lockdown leaves women at risk of missing early detection of breast cancer. Now the centers are opening but with a growing backlog — in the United States alone, 100,000 screens are added every day.
Israeli company Zebra Medical Vision just received US Food and Drug Administration approval for HealthMammo, a deep-learning medical imaging analytics solution that helps breast radiologists work faster and more accurately.
HealthMammo's artificial intelligence (AI) tool scans each 2D mammogram and indicates "suspicious" or "not suspicious." Then the mammograms are processed on Zebra Medical's imaging analytics platform. The radiologist is notified of results within the worklist or via a dedicated application.
This means suspicious findings are identified faster and read earlier than the current "first-in first-out" standard of care.
"Our work is twofold: supporting the medical team's overload and ensuring the wellbeing of patients by supporting early detection and reducing the anxiety surrounding uncertainty," said Ohad Arazi, CEO of Zebra Medical Vision.
This is the company's sixth FDA 510(k) clearance and its first for an oncology solution. Zebra Medical is the first startup to receive FDA clearances for AI-based technology across three imaging modalities – CT, X-ray and mammography — providing coverage for roughly 80% of total imaging volumes.
"The fact that during initial testing we were able to identify two cases that were missed, and to have these women be recalled and diagnosed with cancer, shows the vast impact and potential contribution of AI in oncology," said Arazi.
"With this fully commercial and regulated product, we aim to provide even more value and help patients and providers navigate the new Covid-affected reality we are all facing."
Breast cancer is the most frequently diagnosed cancer among women, impacting 2.1 million women worldwide each year and causing the greatest number of cancer-related deaths among women. In normal times, approximately 40 million mammograms are performed in the US every year.
"As restrictions are lifted from the Covid-19 crisis, the backlog of mammograms has increased," says Dr. Michael Fishman, Breast Imaging Section Chief at Boston Medical Center, Massachusetts. "Zebra Medical Vision's HealthMammo may help radiologists deal with the screening management strategy of the post Covid backlog and triaging."
Zebra also developed an algorithm to automatically detect and quantify suspected Covid-19 findings on standard chest CTs to assist in fast and accurate disease evaluation.
Zebra Medical Vision has raised $57 million in funding and was named a Fast Company Top-5 AI and Machine Learning company. Zebra-Med products are installed in hospitals globally, from Australia to India, Europe to the US and the LATAM region.
HELP ISRAELIS BATTLE CORONA!
Donate to the Corona Emergency Relief Fund. Coronavirus has taken a huge toll on the people of Israel. The poor, elderly and ill are most vulnerable.

Israeli soldiers, security officers and medical care providers operate under great danger and risk to life.

Over 1 million Israelis are out of work. Many cannot make ends meet. We provide financial aid, food, medical supplies and more. Funds are distributed where needed most. The time to act is now!

United with Israel