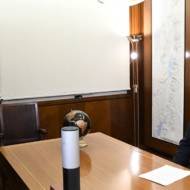 Netanyahu: I Hope To Visit UAE This Year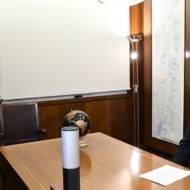 Prime minister tells leaders of UAE Jewish community that if all goes well, they can expect a visit from him this year.
By Yakir Benzion, United With Israel
Prime Minister Benjamin Netanyahu spoke on Thursday with the leaders of the small Jewish community of the United Arab Emirates, letting them know that if all goes well, he intends visit there later this year.
Sitting in his Jerusalem office for the ZOOM teleconference, Netanyahu said the establishment of diplomatic relations with the UAE will launch a new era of peace.
US President Donald Trump announced the historic development last week and said he expects Netanyahu and the UAE leader to sign the agreement at the White House in the coming weeks.
"This is a very big day for the State of Israel and the people of Israel," Netanyahu said. "We are at the beginning of a historic era of peace for peace. Of peace between Israel and the United Arab Emirates – of peace that will expand between Israel and the Arab world. "
The prime minister said the peace deal with the UAE was not just good for Israel, but also "for all the peoples of the region."
"I hope to visit you soon, this year. If we get over the corona plague by then, I'm also ready to shake your hand. Thank you very much, and much congratulations from Jerusalem."
One of the Jewish leaders from the UAE answered him with the traditional Arabic welcoming greeting, "Ahlan wa sahlan."
The Jewish community of the UAE, numbering roughly 100 people, appears to be enjoying an improved status and recently created a Twitter account, no longer shunning publicity.
HELP ISRAELIS BATTLE CORONA!
Donate to the Corona Emergency Relief Fund. Coronavirus has taken a huge toll on the people of Israel. The poor, elderly and ill are most vulnerable.

Israeli soldiers, security officers and medical care providers operate under great danger and risk to life.

Over 1 million Israelis are out of work. Many cannot make ends meet. We provide financial aid, food, medical supplies and more. Funds are distributed where needed most. The time to act is now!

United with Israel