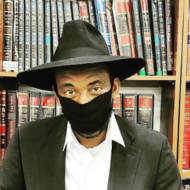 NBA Legend Stoudemire Completes Conversion to Judaism in Israel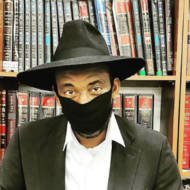 Amar'e Stoudemire finished his conversion to Judaism and posted his new Hebrew name: Yehoshafat Ben Avraham.
By Yakir Benzion, United With Israel
Amar'e Stoudemire, the NBA star who continued his basketball career by making Aliyah to Israel, announced Wednesday that his conversion to Judaism is complete.
"I guess we broke the internet… it's official .. I finalized my final meeting with the Beth Din and went to the Mikva. Graduation complete. #roadtotzadikim @amarestoudemireholyfanpage Hebrew name Yahoshafat Ben Avraham," Stoudemire posted on his Instagram account.
The oleh hadash (new immigrant) announced two years ago that he was converting to Judaism. As the final part of his conversion, Stoudemire met with a rabbinical court, or Beth Din, to confirm that the requirements had been met. The final process is to immerse himself fully in a ritual bath, or mikva in Hebrew, to emerge purified to start his new life.
Stoudemire has been stellar in his Israeli league play, but has also embraced Judaism and religious learning, posting a picture of himself studying the Ethics of the Fathers with the phrase "Let your house be a meeting place for Torah scholars."
Earlier this year he had his Israeli musical debut in a video with Israeli rapper Nissim Black.
Stoudemire was the No. 9 pick in the 2002 draft, Rookie of the Year the following season and averaged 21.4 points in his eight seasons with the Phoenix Suns, teaming with point guard Steve Nash to help them become the NBA's most potent offense.
Stoudemire led the Suns to the 2010 Western Conference finals before signing a five-year, $100 million contract with the New York Knicks that summer.
Shortly after, the 6-foot-10 (2.08-meter) forward began exploring what he believed to be his "Hebrew roots" through his mother, Carrie. He traveled to Israel frequently, learned Hebrew phrases and inked a Star of David tattoo on his body.
In 2016 he moved to "my favorite city in the world", starting a new chapter in his career as a player and part owner for the Hapoel Jerusalem team in Israel's national league.
He now plays with the record-setting Maccabi Tel Aviv team in Israel's national basketball league, where he helped them win the championship earlier this year and was selected playoff MVP.
HELP ISRAELIS BATTLE CORONA!
Donate to the Corona Emergency Relief Fund. Coronavirus has taken a huge toll on the people of Israel. The poor, elderly and ill are most vulnerable.

Israeli soldiers, security officers and medical care providers operate under great danger and risk to life.

Over 1 million Israelis are out of work. Many cannot make ends meet. We provide financial aid, food, medical supplies and more. Funds are distributed where needed most. The time to act is now!

United with Israel